More than 3,000 Louisiana residents are still in emergency shelters after as much as two feet of rain fell on some areas in a 48-hour period, causing catastrophic flooding. At least 13 deaths have been attributed to the floods so far and more than 60,000 homes were damaged by the storm, which has been described as the worst disaster in the US since Superstorm Sandy in 2012.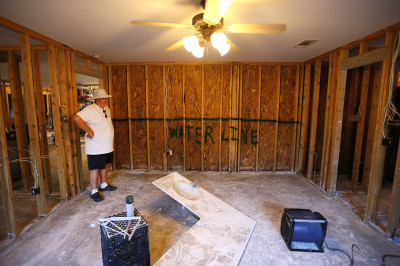 Now that the risk of further flooding has finally lessened, the focus is on recovery. Residents are gutting their devastated homes, ripping out water-logged carpets and flooring, stripping out walls and insulation and sifting through personal belongings to determine if anything is salvageable. Piles of water-damaged furniture, clothes, photographs and toys line the streets as shell-shocked residents throw out nearly everything they owned.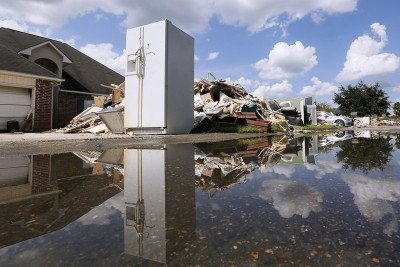 Renters and homeowners who do not have flood insurance are facing an uncertain financial future. Private insurers do not cover flood damage, and flood insurance in the US is underwritten by the Federal Emergency Management Agency (FEME). Homeowners who live in designated high-risk flood zones are required to carry flood insurance if they have a federally backed mortgage.
In Louisiana, an estimated 42% of homes in high-risk areas have flood insurance, according to the FEMA. Only 12.5% of homeowners in low and moderate-risk zones do. Many of the areas hit hard by the recent record rainfall were not considered at high risk for flooding. Those residents without flood insurance are eligible for up to $33,000 (£250,30) in FEMA individual disaster-assistance funds, although most will probably receive less than that based on payments following other major disasters.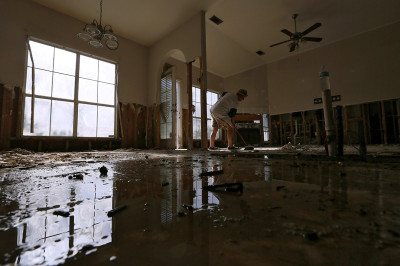 After Hurricane Katrina in 2005, Fema paid $6.6bn to approximately 1.07 million households and individuals in Louisiana, Mississippi and Alabama, an average of just over $6,000 per grant, according to agency figures. Superstorm Sandy in 2012 produced an average payout of just under $8,000 for about 180,000 residents of New York and New Jersey.
FEMA spokesman Rafael Lemaitre said the individual assistance is intended to supplement insurance and to provide short-term relief for immediate needs. "It's a life vest, not a life boat," he said.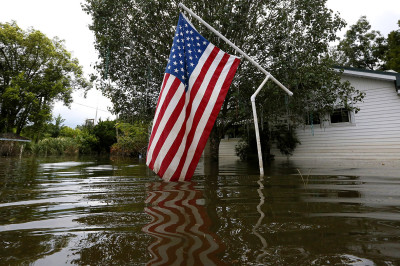 US President Barack Obama is making his first visit to flood-ravaged southern Louisiana as he attempts to assure the many thousands who have suffered damage to their homes, schools and businesses that his administration has made their recovery a priority. Obama was criticised to complete his family's two-week holiday in Martha's Vineyard.
Nearly 11 years ago, Hurricane Katrina's crippling of New Orleans and the coasts of Mississippi and Alabama demonstrated how political leaders cannot afford to underestimate the gravity of responding to natural disasters with force and immediacy. In 2005, then-President George W Bush was faulted by critics for flying over but not touching down in Louisiana in the immediate aftermath of Hurricane Katrina, a decision he described as a mistake years later.