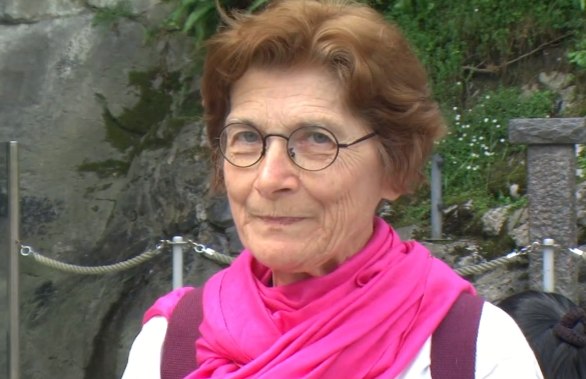 A new miracle cure has been confirmed at the holy shrine of Lourdes by Vatican experts, 24 years after it happened.
Danila Castelli became the 69th person to undergo a miraculous transformation in her health, following immersion holy water at the world famous pilgrimage sanctuary.
Castelli's journey to Lourdes happened after she fell ill aged 34 with high blood pressure - and then developed a tumour. She went to see experts in America for help, but while there Castelli inspired to go to Lourdes, where she bathed in the waters which Catholics believe the Virgin Mary revealed herself to St Bernadette.
Decades after her experience, a panel of religious experts has now finished deliberating over her story and checking for signs of a decline in her recovery.
Castelli, now 67, from Pavia in Italy has remained healthy and now she is officially recognised as a miracle cure. It is only the 69th time in 7,000 investigations that a miracle has been confirmed.
When she emerged from the baths to see her husband, he said: "Danila, I know that everything now has passed. I know that everything is behind us."
Castelli called it a "beautiful thing." She said: "I have the joy of reporting to everyone my healing, which just a few days ago was approved as a miracle by my bishop, which is a beautiful thing,
"I thank Our Lady for all of the joy I've received, not just the joy of a healed body - which is also important because health is a gift of God and we have to protect it and ask for it, life is a gift - but the joy that Our Lord has given me throughout my entire life for as long as I can remember."
The decision was reached by a committee in her home town in liaison with the Vatican. Doctor Alessandro de Franciscis, headed the medical bureau of 100 members which declared Castelli's case a miracle.
"This lady was judged, indeed certified cured in a way unexplained by current medical scientific knowledge," Dr. de Franciscis stated.