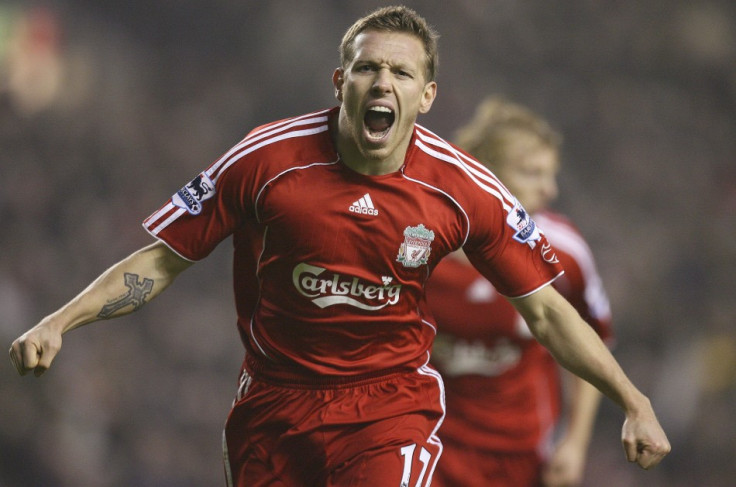 Football Focus pundit Garth Crooks believes Liverpool striker Craig Bellamy is defying his reputation and advancing years by proving to be a hugely shrewd bit of business by Kenny Dalglish.
The occasionally controversial Liverpool star returned to Anfield on a free transfer on the final day of the summer transfer window and he has since re-established himself as a crucial figure for Dalglish.
The Wales international was the catalyst to Liverpool's impressive 2-0 victory over Aston Villa on Sunday and his performance epitomised his form since returning to the club.
The aforementioned Crooks believes Bellamy's unsavoury reputation belies a quality footballer who has always produced the goods and continues to do so at Liverpool.
"Love him or hate him, Craig Bellamy has produced the goods wherever he's gone." Crooks told the BBC when he selected the Liverpool star in his team of the week.
"He picked the pockets of the Villa defence for the first goal and made the second for Skrtel. Not a bad afternoon's work for an old 'un."
In the aftermath of Liverpool's victory, Dalglish claimed he had not a moments trouble from Bellamy since his move in August, suggesting the 32-year-old is the perfect role model for Anfield's young professionals.
"He was excellent and he's been fantastic since he came in," The Liverpool manager told the club's official website. "He's good in the dressing room, he's good on the training pitch and he's good on the pitch.
"He's no problem whatsoever for us. He's been excellent and is really good to have around the place. That's another really good performance from him there."
Bellamy is in the second spell of his Liverpool career, having initially moved to Anfield in 2006. He left Liverpool for the first time in the summer of 2007 in order to join West Ham for £7.5 million.