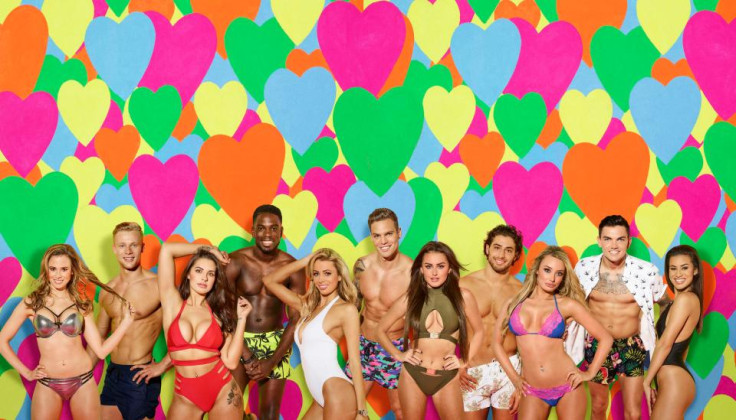 I watched Love Island on ITV2 the other night. Well I had to, didn't I? Over two million viewers, including football commentator Gary Lineker (who didn't like the show) and Olympics swimmer Rebecca Adlington (who does). The show, now in its third series, is an addictive intoxicant. Night after night, it induces wild excitement and euphoria among its many fans. They must come down and suffer withdrawal symptoms afterwards. Or maybe some saddos watch repeats over and over. There have been other formats which created big waves - the voyeuristic Big Brother, Geordie Shore and I'm a Celebrity, Get Me Out of Here, and the grubby Jeremy Kyle Show. I have watched them all.
Journalists have to be insatiably curious about earthlings and their myriad obsessions, vanities, mistakes, joys, ecstasies, sorrows, tragedies and follies. The thirteen islanders display most of these. Programme makers expect them to proffer their identities, bodies, feelings and souls and allow themselves to be used in tawdry dramas. The chosen ones, who come in various shades of Barbie and Ken, do what is expected, which is basically to get romanced and laid, maybe dumped, romanced and laid again.
The couple voted by the public to be the most viable, win this competition and get £50,000. Love Island (which, in the name of accuracy, should be called Bonk Island) takes us a little further down into decadence. History has plenty of examples of kingdoms and civilizations which fell because of dissolution and lack of personal and collective restraint. We seem to be going the same way. The internet is wild, spontaneous, both indispensable and a perilously unconstrained space. In order to compete, TV is aggressively pushing out the boundaries. Together they and other media forms are making our country fetid and feral.
I really am not turning into beaky, sexless matron, a reincarnated Mary Whitehouse. (For readers who don't know, Whitehouse was a strict Christian who relentlessly opposed liberal values and set up the National Viewers' and Listeners' Association to stop TV and Radio stations from broadcasting 'filth', bad language and excessive violence.) But I do now fear that we are too far gone. Love Island is a dispiriting postcard from a land now adrift.
Ersatz feelings, faux sensuality, exhibitionism, inebriation and total absence of any inhibitions dehumanises the protagonists, makes them into cheap porn performers. And degrades our whole society. What would they who throw themselves into filmed carnality know of love and true intimacy, of self-respect and tantalising erotica, of that most precious thing, privacy?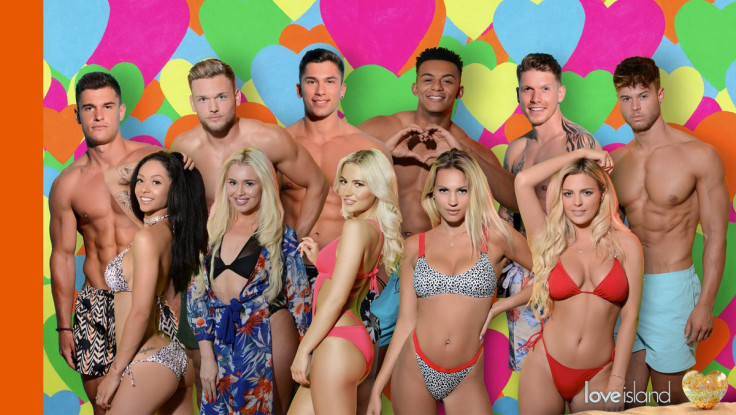 There are a host of other problems. Some of the couplings have led to a 'relationship', some babies too from past series. Does anyone really believe these are lasting commitments? They are more illusory than fairy tales. In our age of self-exhibitionism, the success of the show is perfectly understandable. But don't, please, endorse this rubbish and elevate gratuitous on-camera, free mating to psychological and sexual enlightenment. Amanda Stavri, the commissioning editor, for example, says viewers learn that: 'No matter how gorgeous those islanders are, they are as vulnerable as we all are'. Of course. And I just saw a flock of fat, pink pigs flying.
What lesser mortals are made to feel is ugly, useless, unworthy of love or sex, fit only for the non-recycling dumps. What damage they must be doing to body conscious young females and to males too most of whom do not have rippling, shiny bodies. Watching the programme is a kind of self harm.
What lesser mortals are made to feel is ugly, useless, unworthy of love or sex, fit only for the non-recycling dumps.
Now to class exploitation. The TV bosses who commission or make the show would never let their privileged, privately educated progenies anywhere near the island, either real or on telly. As the theologian Theo Hobson writes in a blog for the Spectator: '[Middle class snobs] are gawping at the lower orders, enjoying their crude mating habits. The artificial setting heightens the crudity and cancels any chance of individuality, authenticity. These people are forced to impersonate plastic dolls'. And all the while the exploiters think they are awfully smart, classless and cool.
Finally to the crimes committed against love by Love Island. They have commodified the one, priceless, pivotal human capacity. Love fills the imagination, connects us and awakens our senses. It is intense, mysterious and lifelong. I deeply love my husband but somewhere in my heart, still flickering, is old love for my ex-husband who left me over twenty five years ago. Sex with someone you really care about, is indescribable. Sex with a stranger who may become a lover is mostly instrumental, a lesser pleasure.
I don't expect the shallow lot who make or take part in this show to understand that. But when Caitlin Moran, one of our most thoughtful and intelligent writers, declares that Love Island teaches valuable lessons to her teenage daughters, it is hard not to give up and cry. Love, and we, deserve better.
---
Yasmin Alibhai-Brown is a journalist, columnist, broadcaster and author. Follow @y_alibhai
---