Love Island viewers were left cringing on their sofas as Craig Lawson continued to pursue a romance with fan-favourite Camilla Thurlow. However, his persistent efforts earned him the nicknames "creepy" and "stalker" on social media and he was eventually rejected by his love interest.
During Monday night's episode (3 July) of Love Island, Craig, 27, was seen revealing his feelings for Camilla the morning after they officially recoupled.
In a heart-to-heart with the bomb disposal expert, Craig declared: "There ain't no one in here for me, it was always going to be you. You don't go for someone like you to someone else because it's just a downgrade in my opinion. I've come in here for one reason and one reason only, that was for you."
However it prompted early signs of "the ick" from Camilla, 27, who seemed uneasy with Craig's bold declaration of affection. In the beach hut, Camilla said: "I don't think I really realised until tonight that I still have the hurt hanging over my head."
The conversation earned Craig much criticism from viewers who accused him of entering the villa with a game plan to woo Camilla while fully aware of her popularity with the public. Unconvinced with Craig's authenticity, one tweeted: "'I've been looking for it for 27 years' A marriage & 3 children wasn't enough, but a few days in #Loveisland and he's found love," while another agreed: "Can we get craig out of the island and back to his 3 kids he's the creepiest guy i've ever seen."
A third critic joked: "Craig started out cute but now he's turning into the cringey lad in your dm's that won't take a hint," while another said: "Craig is the creepy guy in the club who buys you a drink then won't leave you alone." One other viewer simply described the fitness trainer as "an odd ball", while another wondered: "How can Camilla not see that Craig is a proper stalker."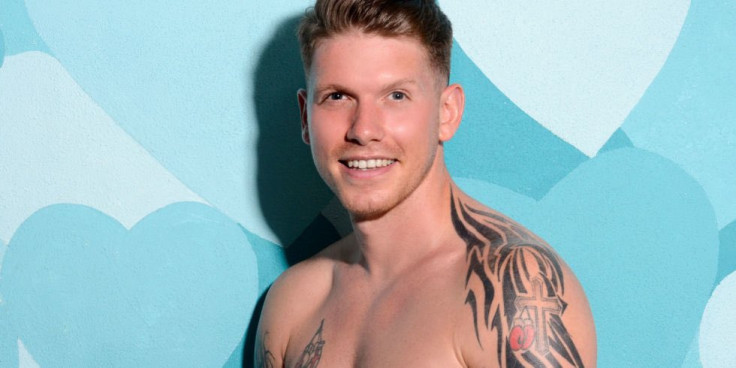 Camilla, who previously dated Prince Harry, finally plucked up the courage to cool things off with Craig, explaining that she was still getting over being dumped by Jonny Mitchell who then coupled up with Tyla Carr.
The Scottish-native told him: "I just still feel a bit hurt about everything that's happened. I thought I was fine and I realise I was fine when I didn't have to think about it – it's the hurt feeling that is still there. It just makes me really scared. I'd rather be on my own and happy rather than be with someone and depend on them to make me happy."
After graciously accepting Camilla's rejection, Craig later said: "For the first time in here I did think, 'Does she wish she had coupled up with him again now?' That was a horrible feeling to have. I don't want to feel like that. I don't want to feel like the person I'm putting myself out there for is having feelings for someone else, that's not nice for anyone."
Love Island continues on ITV2 on 4 July at 9pm.
Watch Craig and Camilla's romance turn sour: