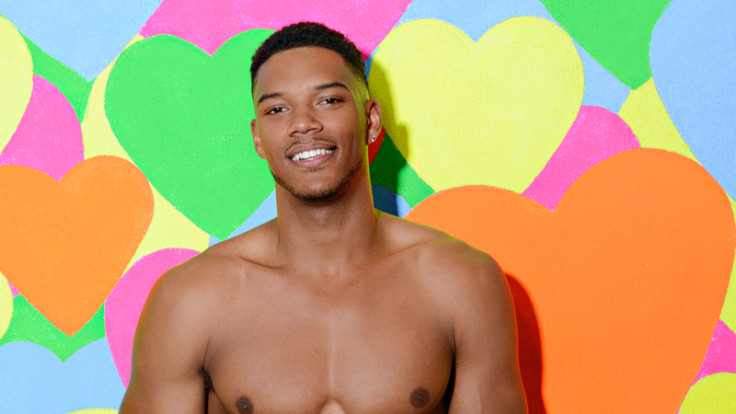 He's ruffled a few feathers up on Love Island by taking a fancy to Tyla Carr and Montana Brown, but 400m athlete and newcomer Theo Campbell is in the doghouse on the outside world.
The 25-year-old runner had a girlfriend before signing up to the show and entering the luxury Mallorcan villa, and she's not pleased.
24-year-old Chloe Demaret from Newport has vented her fury over her ex-boyfriend's behaviour on her Twitter profile, posting a screenshot of a recent conversation with him on Whatsapp.
She captioned it: "'You're not going to see me with any girl anywhere I promise' only on national TV wasn't going to do this but I'm fuming."
After exposing Theo, Chloe's Twitter post has been retweeted more than 7,000 times and liked more than 15,000 times.
Theo appears to be breaking up with Chloe in the Whatsapp messages, excusing his behaviour with: "I use to blame my ex for the way I feel and brought her down as I needed to point a finger at someone..."
"This is just why I need to find a way out of this by myself. You're not going to see me with any other girl anywhere I promise. That really isn't the reason and I think you know it is."
The Olympic hopeful seems to have had a change of heart when he asks Chloe to "Come see me today x" as well as complimenting her figure.
After a slew of messages, Chloe responds with: "Have a f****** day off will you... Mate you are deluded... I am not waiting for you [crying with laughter emoji]."
Thursday night's (6 July) episode saw Theo land himself in hot water with islanders Jonny Mitchell and Alex Beattie after going after their love interests, Tyla and Montana. In a conversation with 21-year-old PR student Montana, he told her he would pick her if there was another recoupling.
Meanwhile, British Athletics have claimed that it was "unaware" about Theo's Love Island venture and the governing body said it expects athletes in contention for selection "to be 100% focused on their training and preparations to compete," according to the BBC.
Love Island continues tonight at 9pm on ITV2.