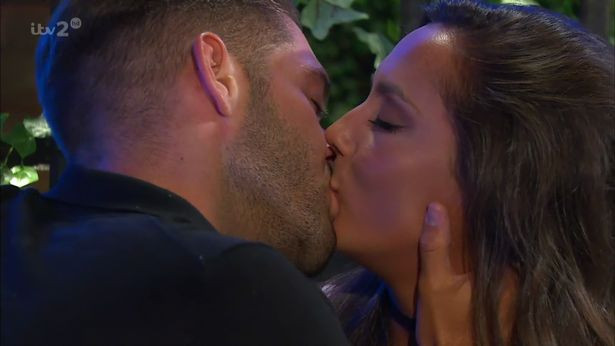 Love Island regularly airs scenes of a sexual nature, but it's the smoking that has viewers enraged. Media regulator Ofcom has revealed that more than half of the complaints lodged against the ITV dating show were about the singletons constantly lighting up.
Since the start of the summer, millions of people have been tuning in every night to watch a group of young, gorgeous singles in a Majorcan villa battle it out for a cash prize and the chance to find true love.
The series, which airs after the 9pm watershed, is now a guilty pleasure for many that originally turned up their noses, but some scenes were bound to raise eyebrows.
Surprisingly, out of the 46 complaints only 15 were about the bedroom antics, even after two islanders had sex on a sofa in the living room. It's the portrayal of smoking that has rubbed viewers up the wrong way.
One viewer tweeted: "The amount of smoking on Love Island is actually shocking." Another branded it "an 8-week long smoking advert". A third asked: "Do they all decide to start smoking when they join Love Island? #LoveIsland."
On Wednesday's episode (5 July), fan favourite Marcel Somerville took out several lighters from his pocket while comforting crying girlfriend Gabby Allen. One stunned viewer quipped: "Marcel is that one person who goes on a night out with 1 lighter and comes back with 15 lighters #LoveIsland."
An ITV spokesperson defended showing contestants smoking cigarettes, saying the scenes where only included if they are "editorially important to the narrative of the show."
The remaining grievances were for bad language, a racial slur used, and aggressive behaviour. Ofcom has said it will assess the 46 complaints before deciding whether to investigate further.
This is not the first time the show has provoked the wrath of viewers. Back in 2016, ITV was cleared by Ofcom of breaching broadcasting rules after it aired scenes involving two housemates getting intimate just before the watershed.