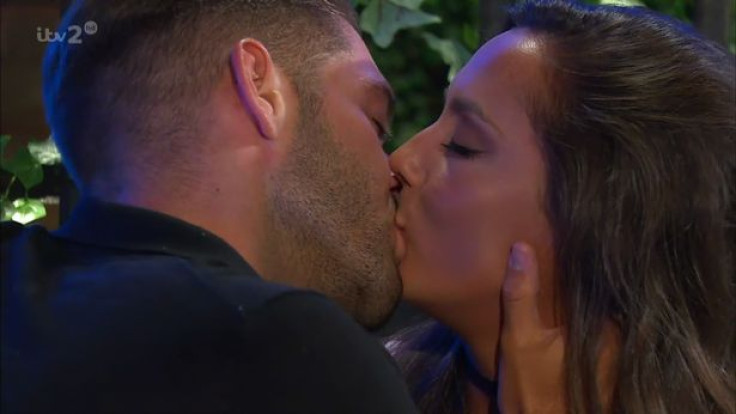 They say fake it until you make it. And it looks as though Jonny Mitchell from Love Island may have proven that with his Instagram account.
According to a source close to him, the luxury lifestyle that the 26-year-old conveys online isn't quite what it seems.
While his Instagram pictures show the businessman driving luxury cars, enjoying first class travel and staying at expensive hotels, The Sun claims that it is all a façade.
Jonny – who is currently romancing Tyla Carr on the ITV2 dating show – has been flaunting a Mercedes Benz that belongs to his father and a fake Cartier watch. The exotic holidays are "throwback" photos and his lavish pad is in fact rented from Airbnb.
The source told the newspaper: "Jonny isn't a millionaire. His Instagram profile isn't a true representation of his life. The white Mercedes-Benz pictured on his page belongs to his dad and the apartment is rented from Airbnb".
And the insider can even explain the holiday pictures, claiming they are from a few vacays with an ex-girlfriend, which gave the impression that he is constantly jet-setting.
The source added: "Most of his designer watches are fakes, he barely works and the majority of his time is spent in the gym."
Though he calls himself a business director, Jonny's ventures aren't doing so great. One of his businesses, JM Care (Essex) Ltd, is folding after suffering more than £8,000 in losses over the past two years.
His other business, Shopaeon Limited, reported losses of £9,554 last year. Luckily, Jonny is said to be a 24% stake in his father's care homes business, which reported profits of nearly £220,000 in 2016, meaning he earned at least £50,000.
Jonny has ruffled a few feathers since entering the villa, first striking a relationship up with Prince Harry's ex-snog Camilla before swiftly moving onto Tyla Carr – who the nation is branding a "homewrecker".
Fans of the show are hurling abuse at Tyla on social media, despite her not having access to her online accounts.
One follower recently wrote on Tyla's recent Instagram picture: "Ergh why can't the islanders get the hint that no one likes Jonny and Tyla... stop saving them and get them out!!! #TeamCami".
Love Island continues tonight (6 July) at 9pm on ITV2.