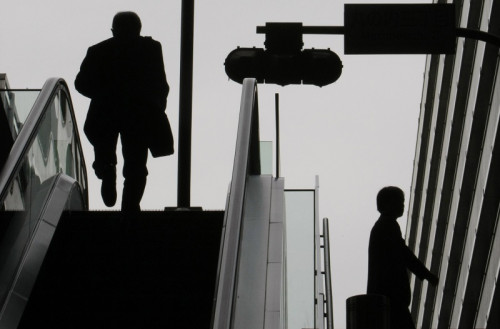 Cheating on your partner will probably get you in a lot of trouble at home but it also shockingly costs employers millions of dollars each day.
According to research from online infidelity dating site Victoria Milan, a significant number of workplace hours are devoted to cheating and companies across the globe lose $17m (£10.2m, €12.5m) a day due to love rat employees.
The survey, which questioned 4,000 people on the dating site, found that more working hours than any other hours of the day are used by cheaters to find and connect with lovers online.
In fact, the research sensationally revealed 1.17 hours was the average amount of work time spent on cheating.
"Today we have the advantage of being able to connect with people looking for the same things online," said Sigurd Vedal, SEO and founder of Victoria Milan.
"It seems that, based on our latest survey, many of our members connect with each other during work hours to spice up their life.
"We just hope they do it while they are on break, because if not, companies may be losing a lot of money."
The research also found a majority (68%) of respondents indicated that they interact with their online affair during work hours using their PC or smartphone, while a quarter (25%) said they make time at home for their cheating activities.
But only 7% of respondents indicate that they have to find other places to connect with their lovers.
Victoria Milan said those who connect from work were also asked how much time they spend cheating online.
Nearly four in ten (38%) of respondents, for instance, answered that they spend about half an hour on average, while 25% said that cheating online consumes about one hour of their workday.
Another 19% admitted that between one and two hours of their work day goes to cheating online, and an amazing 18% reported that they spend more than two hours online every day pursuing their illicit affairs.