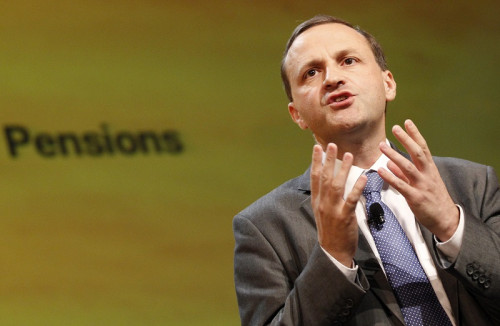 The UK government's plan to cap charges on workplace pension schemes has been delayed, according to reports.
The Financial Times revealed the move, which will be considered a blow to Liberal Democrat Pension Minister Steve Webb, will mean management fees charged by pension providers will not be capped between 0.75% and 1% for those auto-enroled into a pension for at least a year.
The government previously argued the proposal would have saved people tens of thousands of pounds.
"This is an important and complex consultation that requires our proper consideration to ensure we get it right and we will confirm a publication date in due course," said a Department for Work and Pensions spokesperson.
Pension provider Hargreaves Lansdown welcomed the delay.
"In the meantime, we would urge the government to address the more immediate and serious problem of helping pension investors retiring today to convert their pension savings into a retirement income as effectively as possible," said Tom McPhail, head of pensions research at Hargreaves Lansdown.
He added: "Far more value is being lost from the pension system at the point of retirement than would be saved through the implementation of a charge cap."
But the Labour Party called on the government to explain why it is "kicking rip-off pension charges into the long grass".
"Capping pension charges would help families in Britain who are facing a cost-of-living crisis. Labour called for a cap on pension charges last year, but regrettably the government failed to act and now ministers seem to be in full scale retreat," said Gregg McClymont, Labour's Shadow Pensions Minister.
He added: "The government must explain why they are kicking 'rip-off' pension charges into the long grass.
"Is it chaos and disarray within government, or have ministers caved into the vested interests of the fund managers and pension giants who are accused of slicing and dicing the savings of hard-pressed British savers?"