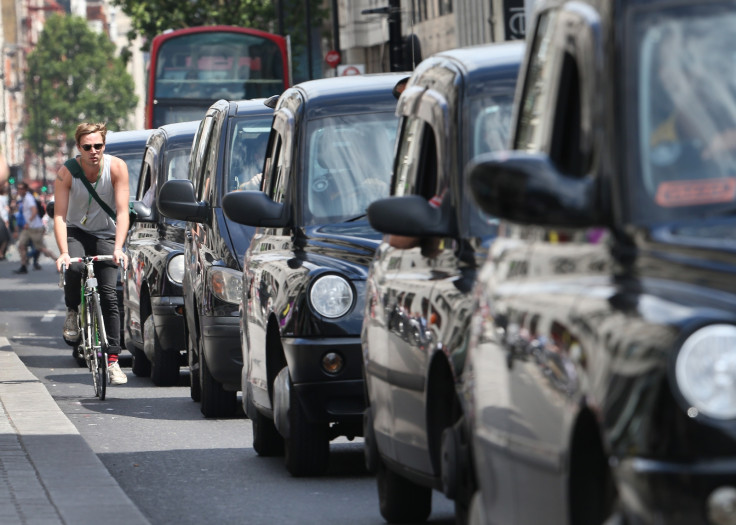 London's black cab body has started a new battle against Uber as the war between the Licensed Taxi Drivers Association (LTDA) and the popular private hire service continues. The group, which claims to have almost 11,000 members, has launched its "Better for London" campaign to coincide with the 2016 Mayor of London elections.
The LTDA claims black cabs are better for the environment in the capital as all new taxis will be zero-emissions capable from 2018 and that the vehicles are better for passengers as licensed drivers are required to pass the world-famous "knowledge" test and their cabs have wheelchair access.
"London is becoming more congested as the number of private hire vehicles (PHVs) on its streets has now surpassed 90,000 – up 20,000 in the last year alone," said Steve McNamara, the general secretary of the LTDA.
"London already tends to register the highest levels of NO2 of any city in the world, and accidents involving PHVs are on the rise. Taxis are taking the lead in becoming greener and 100% debit and credit card-friendly, while being properly insured and fully accessible."
Joined @TheLTDA launching #BetterforLondon campaign promoting cleaner, safer, accessible cabs (& it wasn't yellow!) pic.twitter.com/hIWVgk1KNd

— Neil Coyle (@coyleneil) December 15, 2015
The campaign also comes before the 23 December closure of Transport for London's (TfL) consultation into PHV regulations. The proposals, among other things, include a requirement for operators to offer a facility for customers to pre-book a week in advance.
McNamara added: "We need TfL to take action in the interests of all Londoners and improve air quality, reduce congestion and ensure London continues to benefit from a world-class taxi service."
Uber, which has claimed to make London's streets "safer from drunk or distracted driving and fostering a more connected, less congested environment", had not responded to a request for a comment at the time of publication.