Five reasons why proposed Uber rules could kill the service in London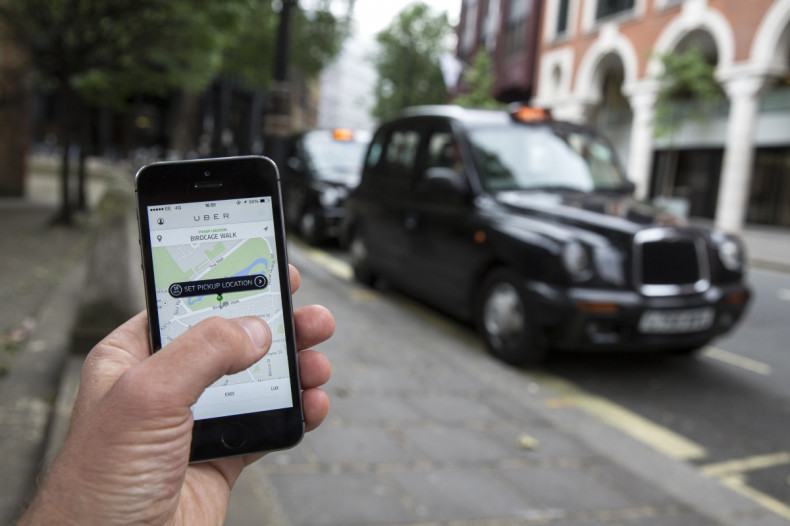 Transport for London (TfL) has waded into the war against Uber on the capital's streets by planning to propose a set of rules that Uber say "make no sense". The transport authority for London is believed to be announcing a set of 25 "suggestions" for private-hire taxi firms, with Uber directly in its sights.
The TfL proposals, which have been branded "heavy-handed" and damaging for the capital's reputation for innovation, are designed to alleviate the taxi wars issue of the dramatic rise of minicabs on London's roads due to taxi-hailing apps, and to handle the backlash from angry black-cab drivers who say such services are driving the market away from them.
Of the proposals there are some that are causing Uber supporters to throw their arms up in disbelief and would effectively change the way the taxi-hailing service operates in London. If imposed, it could kill off the service altogether. Here are five reasons why:
Operators "must provide booking confirmation details to the passenger at least five minutes prior to the journey." This mandatory five-minute wait time applies even if the car is 10 seconds around the corner. Uber matches passengers with cars within three minutes, so would this result in users having to stand waiting before they enter? The Institute of Directors (IoD) commented by saying: "Imposing a minimum five-minute wait time will just mean passengers stand on the side of the road looking at their car, unable to get in, wasting time, clogging streets and costing money."
Operators "must not show vehicles being available for immediate hire either visibly or virtually via an app." This effectively means Uber would not be able to use one of its biggest features whereby users can see in real-time where available cars are. Removing this would be a terrible idea. It's one of the greatest things to come out of an app and is a torch-bearing feature for the digital age. If TfL expects people to go back to the dark days of just waiting on a street corner in hope of a taxi, they will face strong opposition. The IoD has called this "a Luddite solution to a problem which doesn't exist".
"Controls on ride-sharing in public vehicles." Uber has been operating the car-sharing and car-pool features of its service for the past year in several cities across the world. This idea is probably the most contradictory to TfL's argument who say there are too many cars congesting the roads because the principle of car-sharing is to take cars off the road. Having four or five commuters who can ride together in a single car could alleviate congestion as well as pollution levels. It also makes the daily commute cheaper as the cost can be split. Taking this away from London's commuters hardly seems fair when public transport prices only get more expensive each year.
"Drivers may only work for one operator at a time." Many of Uber's drivers are currently minicab drivers who use Uber as a means of extra income. To outlaw this would be a threat to the livelihoods of many drivers and could result in either minicab firms shutting down as a result of drivers defecting to Uber, or a lack of Uber cars as drivers stay with their main employer.
Operators "must offer a facility to pre-book up to seven days in advance." While it doesn't sound too bad a feature, it could upset the clockwork running of the Uber system as it doesn't allow for pre-booking. Scheduling and availability of cars could all be conflicted and result in a less speedy and efficient service, which is what makes Uber so popular.
Uber had this to say about the proposed rule changes on its website:
"We understand that black cab drivers are feeling the pressure from services like Uber. But the answer is to level the playing field by reducing today's burdensome black cab regulations, not to introduce rules that will be bad for riders, drivers and London."
In response to TfL, Uber is offering its supporters and members to sign a petition to these proposed rule changes and has so far received a reported 100,000 signatures.