London's transport network threatens to grind to a halt after a combination of the Eurostar cancellations, an Uber protest by black cab drivers and heat-buckling causing delays on Network Rail train lines.
As a heatwave descended on the capital huge queues formed at St Pancras station after Eurostar and Eurotunnel confirmed there would be no services on Tuesday 30 June after striking French MyFerryLink workers blocked the Calais entrance to the tunnel.
The workers set fire to tyres placed on the track in a repeat of last week's incident at the French crossing that saw would-be migrants break into slow-moving lorries.
Passengers now face the prospect of either reorganising their trips for tomorrow or later or claiming a refund.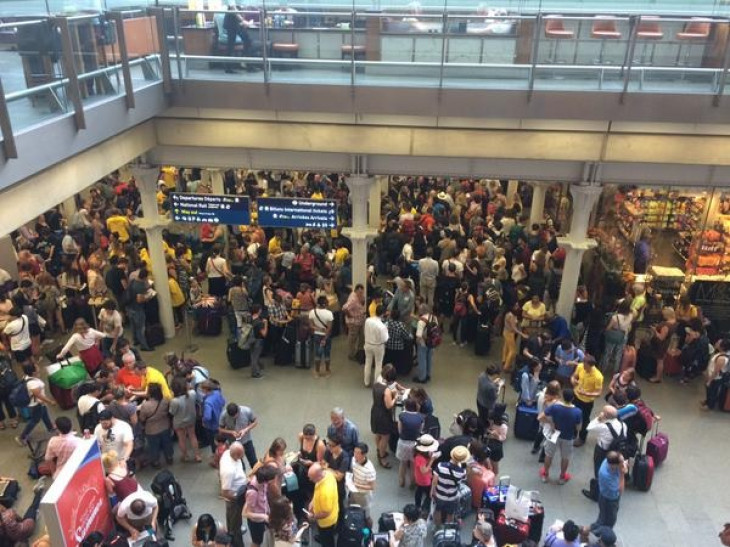 A Eurostar statement said: "Following Eurotunnel's decision to suspend all traffic through the Channel Tunnel, Eurostar services will not be able to run for the rest of today (Tuesday 30 June).
"The closure of the Eurotunnel is due to industrial action by MyFerryLink workers from the port of Calais, breaking through the security fences and setting fires on the tracks.
"We strongly advise passengers whose journeys are impacted not to come to our stations, but instead to exchange their ticket online through Eurostar.com.
"We are sorry for the inconvenience to all passengers, and advise them to check Eurostar.com for further updates on when Eurotunnel will reopen and Eurostar services can resume."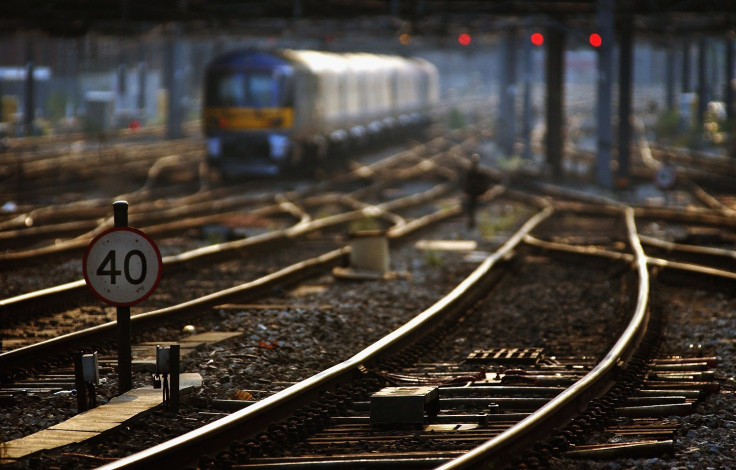 Meanwhile, Network Rail has warned commuters that train lines could buckle as temperatures reach a sweltering 35°C on Wednesday (1 July).
The operator – which has painted rails white so they absorb less heat – has said there could be delays, cancellations and slow-moving services as the country's rail network struggles to cope with soaring temperatures pushed north from the continent.
"On very hot days when high rail temperatures are widespread, we impose speed restrictions at vulnerable locations; slower trains exert lower forces on the track, reducing the risk of buckling," Network Rail said.
Roads around central London were also jammed after black cab drivers took their anger over what they perceive as a lack of regulation towards taxi service app Uber to the streets near Transport for London's office in Southwark, south London, earlier today.
Cabbies parked their hackney carriages along Blackfriars Road, The Cut and Union Street and subsequently clogged up the road network in the build-up to rush hour.
Amid the chaos, the Met Office declared a level two heat health alert, which warns direct sun is dangerous for old, young and those with chronic diseases.