'Lucifer' Season 5 showrunner shares video of Chloe learning 'magic'
Ildy Modrovich shared a cryptic video of Chloe Decker that had fans guessing about magic and witches.
Showrunner Ildy Modrovich recently shared an interesting clip of Lauren German playing with a set of cards. The snap may or may not be from "Lucifer" Season 5, but it certainly had fans on a guessing frenzy that involves magic.
Modrovich once again took to her Twitter page to tease fans about the upcoming season. This time she shared a black and white video showing Lauren German, who plays Detective Chloe Decker, sitting at a round table and playing around with a few game cards and chips. The setup definitely looks like it is from a casino and fans guessed it is from Las Vegas.
However, the caption Modrovich included in the clip sent "Lucifer" fans into a meltdown. She wrote," You got to know when to hold 'em... and know when to bad ass witchy magic 'em" along with the hashtag #Lucifer and #LuciferSeason5.
Fans shared a few of their assumptions on what the video could be about and whether it is a scene from "Lucifer" Season 5. With filming for the final season of the Netflix series well underway, it is anyone's guess what Modrovich is trying to say with her cryptic post. Fans believe it has to do with magic and a little party time in Vegas for the broken-hearted Chloe.
"It's time for the detective to get her glitter on in Vegas," one fan wrote, while another one asked if "Chloe is in Vegas."
"Oh, so we can expect some undercover Chloe in a gambling den? How sweet... Or is the detective trying to mend her broken heart through gambling?" another fan commented.
Some of the other interesting guesses include the involvement of witches in "Lucifer" Season 5 and Chloe Decker becoming the Queen of Hell.
One fan even went as far as suggesting that Chloe will be investigating about demon possessions in "Lucifer" Season 5.
Meanwhile, others believed the video has something to do with the title for "Lucifer" Season 5 Episode 2. Modrovich previously revealed its initials as L.L.L. But given the Chloe tease, fans claim the title would either be "Living Lavita Las Vegas" or "Lovely Lady Luck." Either way, the showrunner has yet to reveal the meaning behind the letters.
"Lucifer" Season 5 Episode 1 is called "Really Sad Devil Guy." Fans are still waiting on Modrovich's promise that she will reveal the title for Episode 2 soon.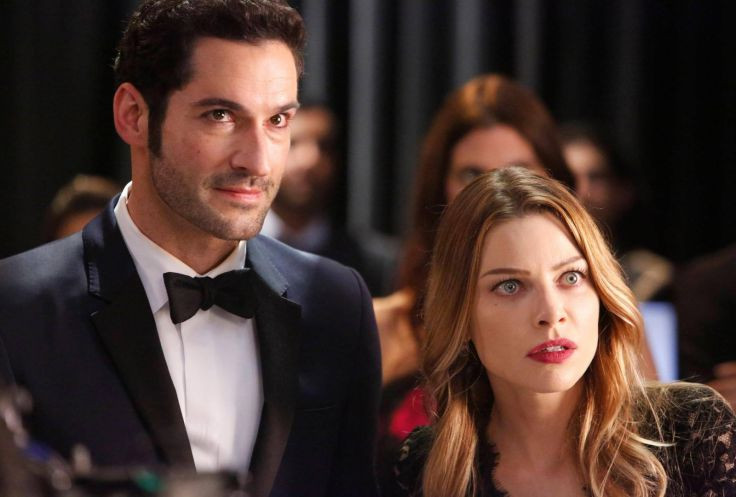 © Copyright IBTimes 2023. All rights reserved.