Lucy Meadows Death: Hundreds Attend Candlelit Vigil for Transgender Teacher at Daily Mail Offices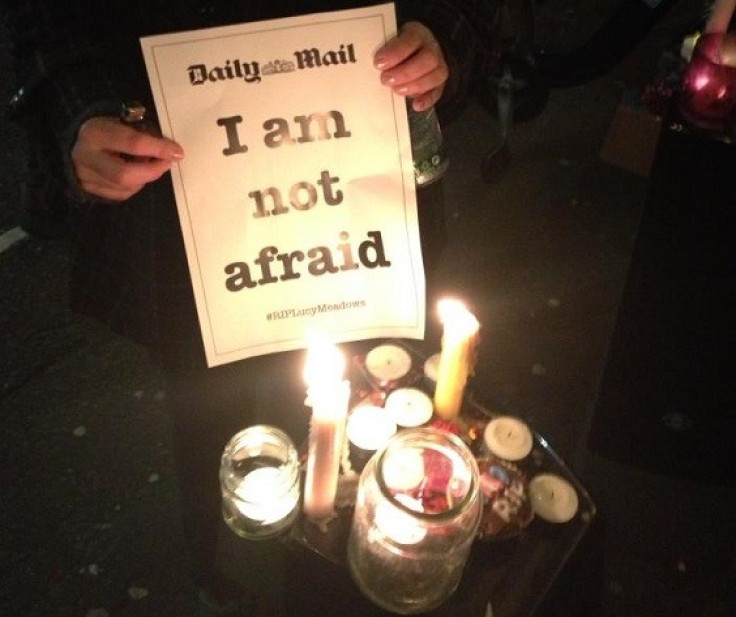 Hundreds of people, including a substantial contingent from the transgender community, have gathered outside the Daily Mail offices to hold a candlelit vigil following the death of Lucy Meadows.
Meadows, a 32-year-old transgender primary school teacher, was found dead from an apparent suicide after news of her sex change became national news.
Among those who attended the vigil were campaigner and journalist Paris Lees, Labour MP for Bristol East Kerry McCarthy and writer Jane Fae - who wrote an article in the wake of Meadows' death in which she claimed the 32-year-old complained about being hounded by the press in the months prior to her death.
Following the vigil, Lees tweeted: "Great turnout at Lucy Meadows vigil, the largest such protest yet. This is a turning point for the trans community - and, I think, society."
The vigil outside Northcliffe House in Kensington was attended by hundreds of demonstrators, some of who held palcards with the slogan "I'm not afraid".
After originally appearing in local press, the news that Nathan Upton, a teacher at St Mary Magdalen's in Accrington, Lancashire, would be returning to the school as a woman went national after it appeared in some tabloids.
The paper which has since received the most criticism is Daily Mail columnist Richard Littlejohn, who wrote an opinion piece entitled "He's not only in the wrong body ... he's in the wrong job".
In the piece, Littlejohn accused Meadows of putting "his own selfish needs ahead of the wellbeing of the children" and that her transition would have a "devastating effect" on pupils.
The piece was taken offline after her death.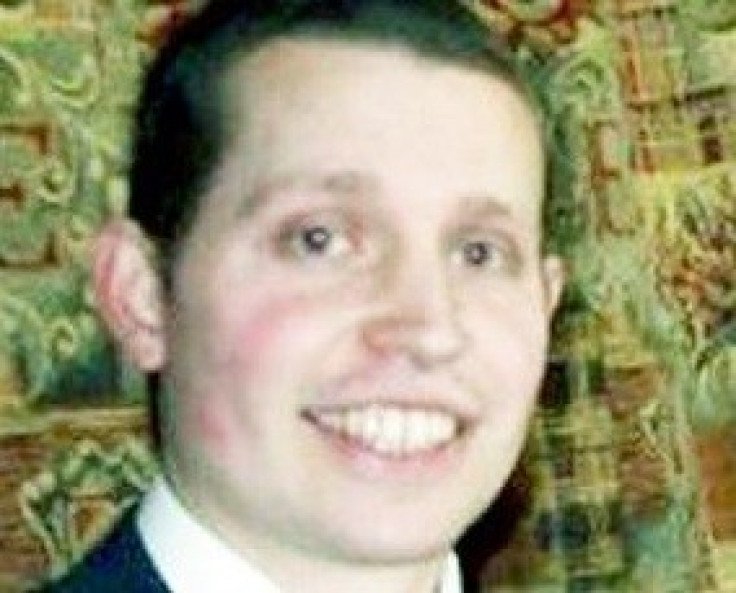 Hundreds of thousands of people have now signed two separate online petitions on Change.org and Sum of Us calling for Littlejohn to resign or be fired in the wake of Meadow's death.
Another person in attendance was transgender activist Natacha Kennedy, a former primary school teacher who quit her role because she feared it would be "too risky" to reveal herself as transgender.
While there is no direct link between Littlejohn's article and Meadow's death, Kennedy criticised the Daily Mail's coverage of Meadow's transition. She told the Guardian: "Primary school teaching is the most stressful job. The sort of pressure Lucy would have been under would have been enormous."
David Green, legal adviser to Trans Media Watch, a charity for transgender people, said it was clear that the teacher was subject to a "monstering" by the press and that her story was not in the public interest.
In January, around 150 people gathered outside the offices of the Guardian and Observer to protest against transphobia after a column by Julie Burchill in the Observer was heavily criticised for being hateful towards transgender people.
The Observer took the article offline and apologised in the wake of the criticism.
© Copyright IBTimes 2023. All rights reserved.