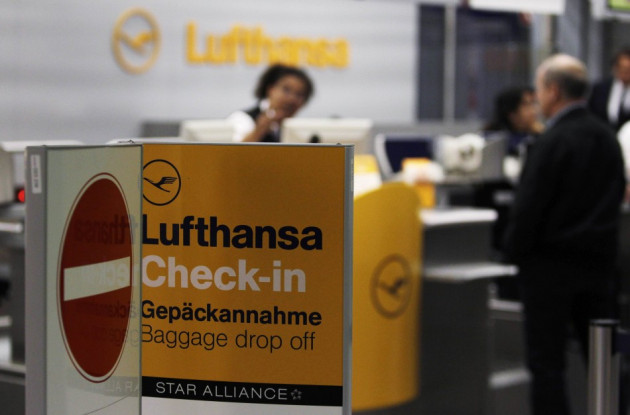 Lufthansa flights could be further disrupted as its cabin crew has decided to go on another bout of strikes in Frankfurt, Berlin and Munich in the dispute over pay and working conditions.
Reuters reported that the cabin crew union Unabhaengige Flugbegleiter Organisation (UFO) called on its members to join the eight-hour strike in Frankfurt from 0400-1200 GMT and in Berlin's Tegel airport from 0300-1100 GMT on September 4. Later reports said that the union announced its plans for an 11-hour strike in Munich from 1100 GMT on the same day.
"Since Lufthansa provided no signal to the UFO after the strike at Frankfurt airport, the labour dispute continues," said the union in its statement, reports Bloomberg.
UFO is demanding a five percent hike in wages as well as opposing extended working hours of its staff in Berlin at current wages and the company's policies regarding temporary workers and outsourcing of jobs.
The trade union points out that Lufthansa's current pay hike offer that amounts to 1.5 percent a year could set the employees back by 1300 Euros (£1,032) after inflation.
A similar action on 31 August, 2012, at Frankfurt after collapse of talks between the two parties had caused widespread disruption to Lufthansa services with at least 207 flights being cancelled and passengers stranded over the holiday weekend.
It cost the company millions and forced further cancellation of 19 flights on 1 September, 2012 as well, said Reuters.
A Lufthansa spokesperson told AFP that the airline is taking all necessary steps to make sure that there are minimum difficulties to passengers and that it is keeping its customers informed on the situation through emails and text messages.
Reuters earlier reported that Lufthansa said it has very little time to prepare and is not considering further increase in wages for more hours of work.
Peter Oppitzhauser, a Zurich-based Credit Agricole analyst, told Bloomberg that an extended nationwide strike could set back the airline by 12m Euros (£9.5m)a day.