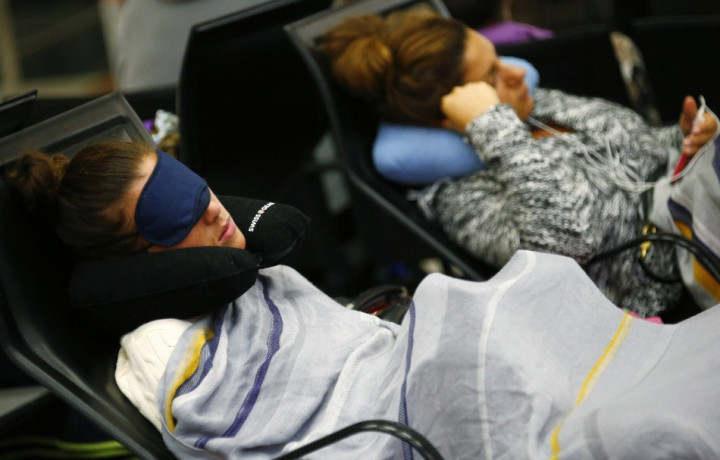 Lufthansa has cancelled 1,200 flights as flight attendants staged another strike, the third within a week, over disputed pay and layoffs.
Thousands of passengers across Europe would face hardships as the German carrier grounded two-thirds of its scheduled flights that extend into the weekend.
Stranded passengers were seen resting in temporary beds in airport lounges at Germany's major airports including Frankfurt, Berlin and Munich.
In a travel advisory posted on its website, Lufthansa said: "The call to strike action forces Lufthansa to cancel a majority of flights. Unscheduled cancellations and delays of Lufthansa flights must be anticipated."
"Even after the end of the strike, Lufthansa foresees irregularities in flight operations on the weekend."
The strike was called by trade union Unabhaengige Flugbegleiter Organisation (UFO). The union is demanding a five percent pay hike while opposing the company's current plans, which include using temporary workers and assigning full-time staff in Berlin to work longer hours at the same wages.
Rising fuel costs and competition from low-cost international carriers have forced the company to take the route of a 1.5bn euro (£1.2bn) cost-cutting programme. Its second quarter profits fell 24 percent compared to the same period a year ago.
The dispute affects around 19,400 employees as the airline plans to implement the savings plan, according to the UFO. It said two-thirds of the company's cabin crew had no pay rise in the past three years.
Lufthansa maintained that it had offered to halt fixed-term contracts and the use of temporary staff along with a pay rise of 3.5 percent which the union has not accepted so far.
The strike has affected flights to and from destinations such as Paris, London, Boston, Moscow and Istanbul.