Liverpool striker Luis Suarez's season is over after the Uruguayan decided against appealing his 10-match ban for biting Chelsea's Branislav Ivanovic.
The FA's independent regulatory commission added a seven-game ban to Suarez's punishment after the governing body initially found the 26 year old guilty of violent conduct - which comes with a mandatory three-game ban - after the incident at Anfield last Sunday.
Any appeal could have risked an increased ban had The FA deemed the plea to be frivolous, and therefore Suarez's ban starts with immediate effect, beginning with the trip to Newcastle United on Saturday.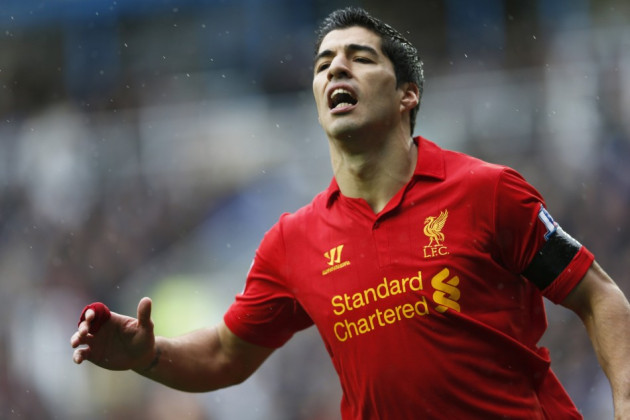 "Liverpool forward Luis Suarez has not appealed the suspension issued to him by an Independent Regulatory Commission this week," an FA statement read.
"The suspension begins with immediate effect and applies to Liverpool FC's next ten domestic first-team fixtures."
Suarez will miss the final four games of the campaign, including the Merseyside derby against Everton, as well as the first six of next season, with questions expected to mount over his future at Liverpool.
The ex-Ajax forward was banned for seven matches in November 2010 after biting PSV Eindhoven's Otman Bakkal, and subsequently left the Eredivisie giants in the next transfer window.
Manager Brendan Rodgers said: "This is a guy who I see on a daily basis is trying very hard. His two passions in life are his family and Liverpool Football Club.
"He throws his life into that. It is part of his make-up - you can't change that - but I genuinely think he is trying to adapt those traits he has grown up with as a kid to life and the culture here.
"Each time he makes a step forward we find ways to beat him with a stick and beat him down. I can understand if he felt like that [wanting to quit England] in a moment of reflection."
The 10-game ban represents the second major punishment handed to Suarez during his spell in English football after he was banned for eight matches for racially abusing Manchester United's Patrice Evra in 2011.