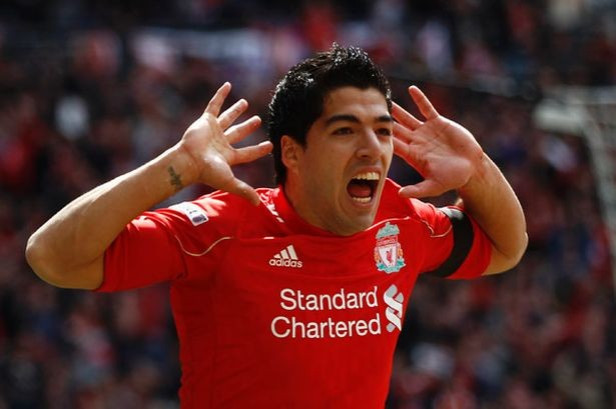 This week in the world of football, another ever-exciting El Clasico took place, players prepare the international break, the diving debate surrounding Liverpool star Luis Suarez continued and Newcastle confirmed new deal with controversial sponsors Wonga.
Some crazy stats are coming out about Cristiano Ronaldo and Lionel Messi and they showed on Sunday when Real Madrid and Barcelona squared up just why they're the most talked about players in the world. It might not have been an El Classico to remember, but the pair were once again a class above the rest.
Up in chilly north-east England, Newcastle have confirmed that Wonga will sponsor their shirts and stadium for the next four years in a £24 million deal. Lots of controversy has surrounded the agreement, with fans having mixed reactions while the company itself is once more brought into question.
Wonga, a short-term lending company, have an APR of 4,214 per cent and their business plan has brought on an outcry from the FA and members of parliament. But many are also posing the question; are they really any worse than the banks or the gambling sponsors?
Meanwhile Luis Suarez was once again embroiled in a diving controversy as Liverpool drew with Stoke at the weekend.
Liverpool boss Brendan Rodgers came to the defence of the Uruguayan, but many have insisted he must put a stop to his antics on the pitch for the sake of the reputation of football as a whole.
England face San Morino and Poland over the next week in their World Cup qualifiers, and both games are all-important for Roy Hodgson and the controversial Ashley Cole, who is hoping to make his 100th appearance for the Three Lions.