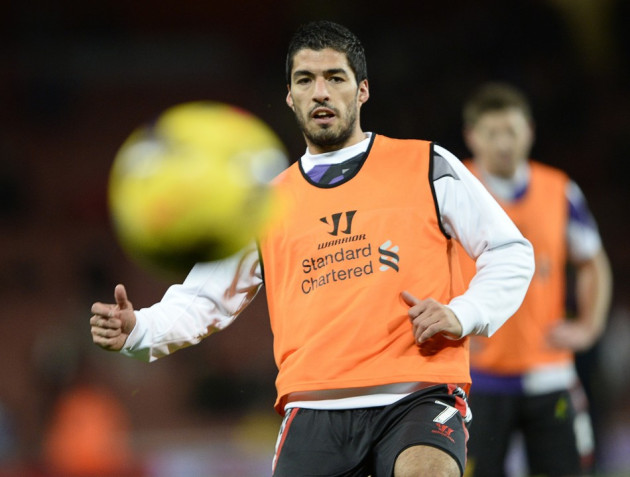 Liverpool manager Brendan Rodgers says Luis Suarez wants to stay at Anfield because he believes the club can qualify for the Champions League this season.
The Reds rejected two bids from Arsenal during the summer transfer window after Suarez stated on several occasions his desire to leave the club.
After being reintegrated into the Liverpool first team following his return from a 10-match ban for biting Branislav Ivanovic, Suarez has produced his very best form, scoring six goals including a hat-trick against West Bromwich Albion.
Rodgers made eight signings in the summer transfer window and amid the form of Daniel Sturridge and the imminent return of Philippe Coutinho, Liverpool are regarded as genuine contenders to earn qualification for next season\'s Champions League for the first time since 2009.
And Rodgers has revealed the club\'s hopes of reaching Europe\'s premier club competition has motivated Suarez\'s stay, despite reports of Real Madrid preparing to move for the 26 year old.
\"I haven\'t been given anything to the contrary,\" Rodgers said. \"Looking and speaking to him Luis is as happy as he has ever been.
\"He recognises we have a real genuine chance this year of breaking in there (the top four) this year. Last year was about transition and the second season was about improvement and he has seen that.
\"He had a difficult summer but he has come back and he is more mature and his performance level has been really high.
\"He sees a genuine chance for us to make that (top four). He is happy here. From a club perspective, we made a stance last summer, not only for Luis but for every player. If we think it is time to sell a player, we will. If not we won\'t.\"
After defeat to Arsenal last weekend, Liverpool will look to get back to winning ways against Fulham at Anfield.
Rodgers is likely to be able to choose Coutinho, Sturridge and Suarez as starters for the first time this season against a Fulham side who have shipped 15 goals in their opening 10 league games.