Luke Donald has asked the European Tour to consider making changes to the money-list to avoid a situation where the end of season event feels like an anti-climax.
Donald is preparing to play in the World Tour Championship in Dubai which is promoted as a showpiece event designed to decide who tops the European Tour money list.
However, world number one Rory McIlroy guaranteed his place at the top of the money list nine days ago, which has taken some focus away from the event in Dubai.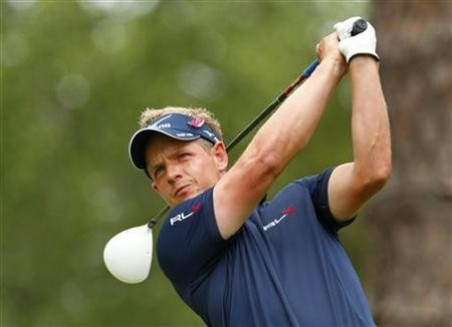 Donald, who overtook Tiger Woods to become the world number two with victory in the Dunlop Phoenix tournament on Sunday, wants officials to adjust the system so that there is always an end of season event with something on the line.
"This week is a little bit more of an anti-climax than the European Tour would probably want," said Donald. "The tour may want to think about adding a scenario where that doesn't happen and incorporate either a playoff system or some other way to make sure that it goes down to the wire. I think that would make it more exciting."
The 34-year-old became the first man to win the order of merit on both sides of the Atlantic last year and he believes that the European Tour could learn from their American counterparts.
The US PGA Tour recalibrated their money list in order to make sure that the Fed-Ex Cup was an end of season event in which everything was still up for grabs and Donald believes this could work in Europe.
"I remember last year I felt like I had a target on my back, that was quite a lot of pressure on my shoulders and I think it reflected within the tournament," said Donald. "It had more story lines and certainly it's something the European Tour should at least consider."
Donald also paid tribute to the performance of McIlroy who is the current US PGA champion and matched the achievement of his fellow Ryder Cup teammate by topping both money lists.
"There is no doubt in my mind he's had the best year of anyone," added Donald. "A lot of people said that winning both money titles wouldn't happen again for a long time and it only took Rory a few months to pull it off.
"It takes a lot to do that. It's very hard when you play both tours because you spread yourself quite thin.
"You have to play well in the right events and Rory has done that. What he's done is an amazing achievement and hats off to him."