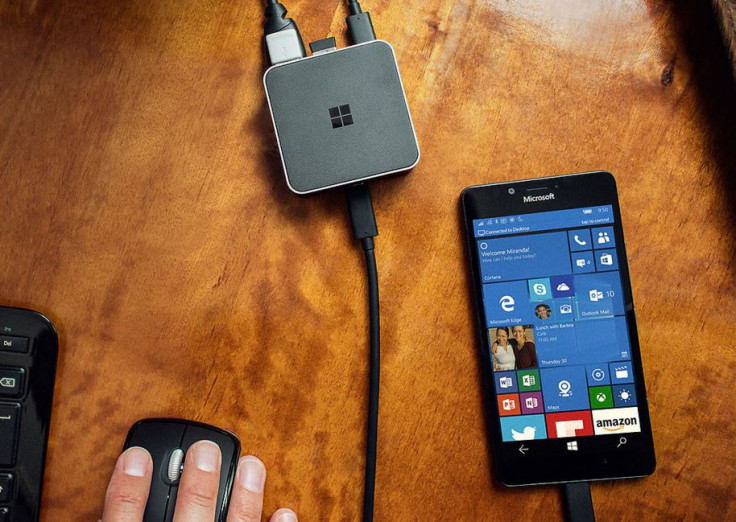 Microsoft is using a 3000mAh battery inside Lumia 950, whereas the 950XL stores 340mAh more charge than its sibling. Both offers a claimed talktime of 19 hours on 3G and up to 300 hours of stand-by. While the bigger battery is enough to store power to run for an entire day, but knowing the charging features of your Lumia phone will help you get enough juice to use your Lumia throughout.
USB Type-C
The Lumia models supports USB-C connector, allowing you to take advantage of fast data transfer with speed up to 5Gbps and fast charging speed. As it features reversible plug orientation and cable direction, you no longer need to be worried to plug in the cable right way. Finally, it charges from 10% capacity (when battery is considered to be critically low) to 50% within half an hour.
Windows 10 Continuum
You can even connect your Lumia 950/950XL to a mouse, keyboard and PC monitor via Microsoft Display Dock to get PC-like experience. All of this is possible with the Continuum feature that made its debut with Windows 10.
Simply connect your phone to the Display Dock to use it like a PC. The built-in apps such as Office and Outlook will scale up to the big screen. And most importantly your phone charges simultaneously while it is connected to the Display Dock.
Wireless charging
The Windows 10 Lumia devices supports wireless charging. If you are looking for one use Microsoft wireless charger DT-904 to charge the phones. Microsoft is selling it separately. All you need to do is just place the phone on top of the charger. Head over to official Windows blog to know more about the quick-charging solution for the Lumia phones.