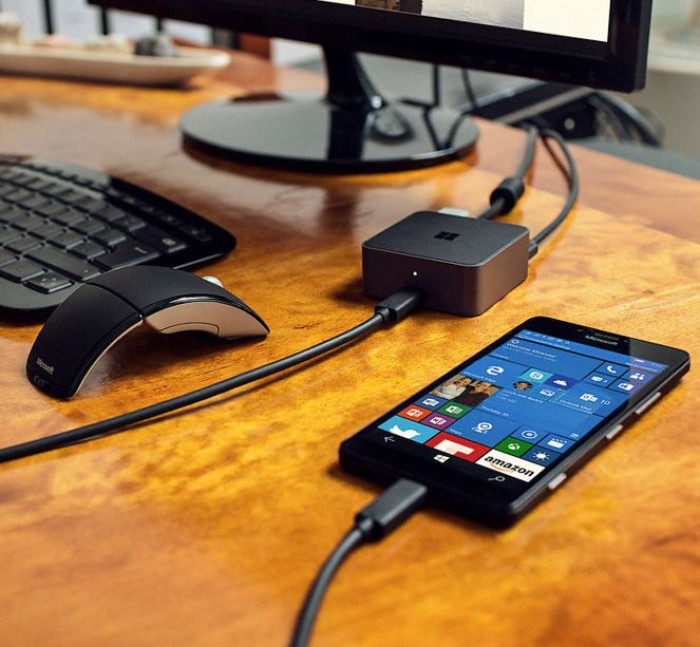 Microsoft's Windows 10 Lumia 950 and Lumia 950 XL smartphones are available for pre-orders in the UK. The retail prices for both are less than Apple's iPhone 6s and 6 Plus or Sony's Xperia series flagship, Xperia Z5, which recently went on sale above £500.
Carphone Warehouse is offering the best price so far for a Sim-free Lumia 950, asking £419.99 and £469.99, for the larger screened XL, whereas other retailers have priced it at slightly over £500.
You can also choose to pre-order the phone on contracts with EE, Vodafone, iD and O2 from Carphone Warehouse. The lowest plan for Lumia 950 XL, from Vodaphone, starts at £35 per month for 24 months, with no upfront fee, and gives 1,000 inclusive minutes, unlimited texts and 1GB of 4G data.
Similarly, Vodafone's Pay Monthly deals for Lumia 950 start at £32 for a 24-month contract, which gives 500 inclusive minutes, unlimited texts and 500MB 4G data.
Expansys is among the those first independent online retailers to have opened pre-orders for the Lumia phones. For the 5.2in Lumia 950 you will have to pay £449.99 or £529.99 for the large-screen 950 XL.
Others such as Clove and Unlocked Mobiles have fixed the similar prices for the Lumia phones as Expansys. But the significant difference is when you pre-order Lumia phones from Clove you will get U|Karbon skin screen protector worth £15 and a £20 voucher.
Meanwhile, Microsoft has also opened pre-orders for the phones, with the same shipment date.
As for the availability, all retailers have noted the shipping date as 3 December, which is just a few days ahead of the rollout of Lumia 550, which can be pre-ordered at around £90.