Bedfordshire Police is continuing its search for stabbing suspects after a huge fight broke out at the end of the Luton Carnival on Sunday (29 May). One man and five youths were arrested after the mass brawl started at around 8.15pm in St George's Square.
Four people were stabbed in the melee, which was fought between dozens of suspected gang members. Video footage of the incident shows Bedfordshire Police officers attempting to quell the violence before groups dispersed and ran away.
Punches and kicks were thrown when the groups clashed and at one point an object that appears to be a milk bottle was hurled into air before smashing on a road. The carnival itself has passed incident-free and detectives are now trying to find out what triggered the fight.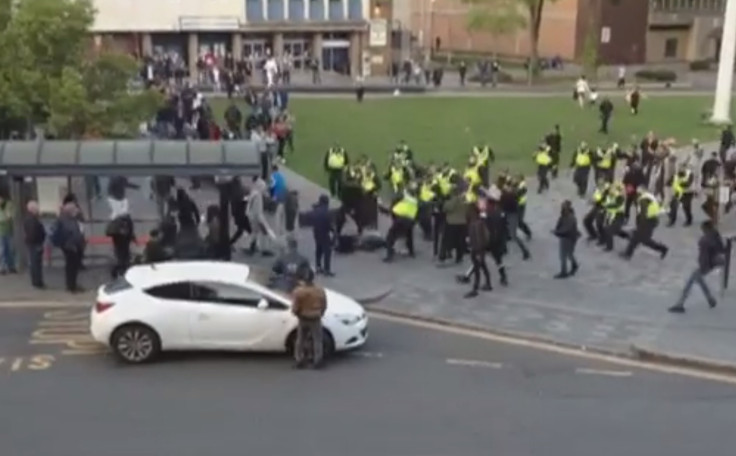 Superintendent Mark Upex said: "The incident that unfolded in Luton town centre last night was unacceptable. A small minority of people inflicted violent behaviour on the town attempting to ruin a day that had been celebrated in harmony.
"The aggressive actions that caused this disorder will be thoroughly and methodically investigated and we are committed to ensuring those responsible will be identified and punished accordingly. Officers have recovered several weapons from the scene and investigators are analysing the CCTV."