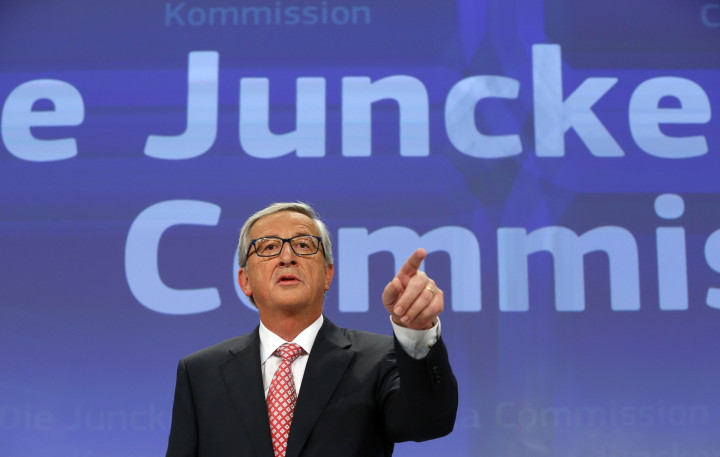 A coalition of right-wing MEPs have backed a motion to sack the new European Commission President Jean-Claude Juncker over his role in establishing the Luxembourg tax regime.
Ukip and the French National Front MEPs are among 76 elected members claiming Juncker is unfit to hold office, amid the storm that has emerged following the "Lux Leaks" - an extensive investigation led by the International Consortium of Investigative Journalists (ICIJ) which revealed how Luxembourg arranged secret deals with hundreds of companies to avoid tax. The companies in question used Luxembourg-based shell companies to hide their profits.
Tiny Luxembourg's financial centre became home to at least 340 multinationals, including Pepsi, Ikea and Deutsche Bank, as well as investment funds with almost €3tn in net assets. These companies were paying as little as 0.25% tax in Luxembourg, and nothing at all in the country in which the money was made.
Given that Juncker has the backing of the European People's Party and the Social Democrats, the two largest groupings in the European Parliament, the vote of no confidence is unlikely to be successful.
However, given that a motion requires the backing of 10% of MEPs to progress to a vote, the fact that 76 of 751 MEPs have tabled the motion means it is likely to be voted upon on 25 November.
Juncker faced the press and parliament in succession last week, claiming that despite being prime minister and finance minister for 19 years, he is "not the architect of what you call the Luxembourgish model" – the tax regime which allows multinational companies to save millions in tax.
He subsequently asked MEPs to support his push for strong new anti-tax fraud rules, as he addressed a hostile European Parliament over his role in the tax avoidance scandal enveloping Luxembourg.
The Ukip MEP Steven Woolfe said: "This motion of censure means there must now be a debate on the behaviour of President Juncker and a vote to remove the entire European Commission.
"Ukip promised to hold the Commission to account and this censure motion shows that we mean business.
"We now hope members of other groups will get behind us to censure the Commission. This motion certainly means MEPs will have an opportunity to show their true colours and let their voters know where they stand on the actions of President Juncker."
Marco Zanni, an MEP for the Five Star Movement, said in a press release: "The Lux Leaks scandal shows that Commission President Juncker in his political life has always acted to enrich his country behind its European partners, in defiance of the Union and the Community spirit he hopes to represent."