Lux Leaks: President Jean-Claude Juncker Booed as he Faces Questions in European Parliament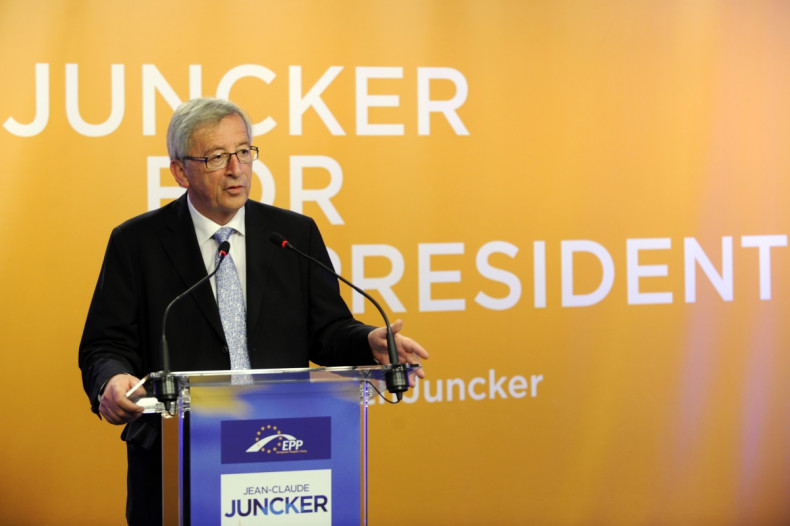 The European Commission President has asked MEPs to support his push for strong new anti-tax fraud rules, as he addressed a hostile European Parliament over his role in the tax avoidance scandal enveloping Luxembourg.
Jean-Claude Juncker, who only acceded to the role on 1 November, was booed by some sections of the parliament as he vowed to get tough with European tax law and pushed the need for tax harmonisation across the EU.
He said that European citizens are struggling to understand why higher taxes are being forced upon them as part of fiscal and monetary tightening, while there are "unfair tax practices for companies".
Juncker was making a surprise appearance before the parliament after a week of negative headlines stemming from the "Lux Leaks" - an extensive investigation led by the International Consortium of Investigative Journalists (ICIJ) which revealed how Luxembourg arranged secret deals with hundreds of companies to avoid tax. The companies in question used Luxembourg-based shell companies to hide their profits.
He told MEPs that he couldn't understand why this should be "Juncker versus Juncker" and said that his former role as prime minister and finance minister of Luxembourg – a period spanning almost two decades which saw Luxembourg develop one of the most favourable corporate tax regimes in the world – would have no bearing on his ability to permit an independent review into tax avoidance.
Tiny Luxembourg's financial centre became home to at least 340 multinationals, including Pepsi, Ikea and Deutsche Bank, as well as investment funds with almost €3tn in net assets. These companies were paying as little as 0.25% tax in Luxembourg, and nothing at all in the country in which the money was made.
Liberal MEPs called on Juncker to "fast-track" the investigation on tax fraud and evasion – urging the Commission to present its findings before the end of the year.
Taking the floor after Juncker, the leader of the Alliance of Liberals and Democrats for Europe Group Guy Verhofstadt said the Commission could not afford a "lame duck administration", referring to the US period between (presidential and congressional) elections this month and the inauguration of officials early next year.
A statement on the ALDE Group's website echoed these views:
"The ALDE Group believes it is of utmost importance that the Commission's investigation on tax fraud and tax evasion will be fast-tracked. The ALDE Group urges the Commission to present its conclusions before the end of the year. If it appears that EU-legislation has been broken, Juncker has to face the consequences. But we will not draw premature conclusions without the facts on the table.
"The ALDE Group calls for a special EP committee to investigate tax evasion and tax havens across the EU.
"A European approach is the only way to deal with this issue. The ALDE Group will present its own proposals to the Commission on how to combat tax evasion, tax fraud and tax havens. European Tax Compliance legislation and a convergence code (with minimum and maximum levels to be applied in the taxation field) for Member States, will be part of these proposals."