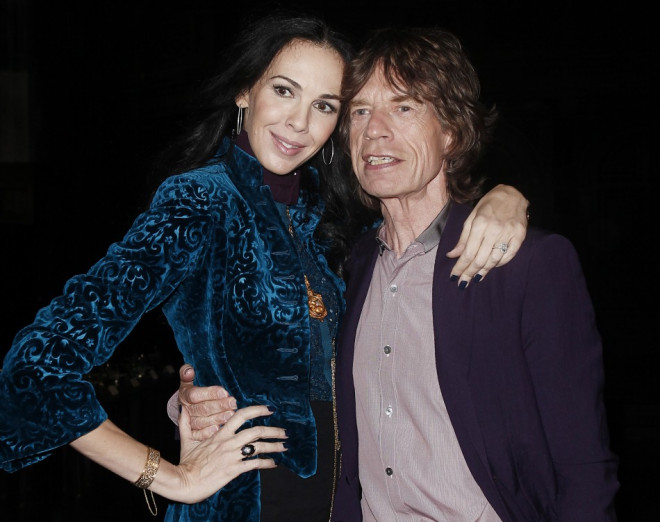 The fashion world is in mourning following the tragic death of designer L'Wren Scott.
The 49-year-old star, who dated Rolling Stones frontman Mick Jagger from 2001, was discovered hanged in her Manhattan apartment by an assistant in a suspected suicide.
As the news of her untimely passing filtered out thorough social media, the mood turned sombre as celebrities across the globe paid tribute to an a accomplished woman and talented designer.
"Words don't fill the void I have for the loss of my dear friend L'Wren," renowned photographer Bryan Adams told Vogue. "She was an extraordinary talented beauty, who was dedicated to her man and the close circle of friends.
"Fashion has lost an icon, and my deepest condolences to Mick and all that knew and loved her. She will be greatly missed."
Makeup artist Bobbi Brown, who recently worked with the former model on a new cosmetics line, said: "She was an incredible designer who I considered a friend. My heartfelt condolences go out to her loved ones."
During her illustrious career Scott designed clothes for stars including Michelle Obama, Carla Bruni-Sarkozy, Nicole Kidman, Naomi Campbell and Uma Thurman.
Supermodel Campbell paid her respects to the women who was the 'epitome of elegance and feminity'.
"We travelled the world together many times. L'Wren was someone I always loved," she said. "I will miss her honesty and I will miss her friendship."
Jagger, who was in Perth, Australia for the Rolling Stones' tour, is said to be 'shocked and devastated by the news'. The veteran rockers are expected to cancel the rest of their dates.