L'Wren Scott Death: Strange Photo of Hanging Dresses on Tree Posted on Facebook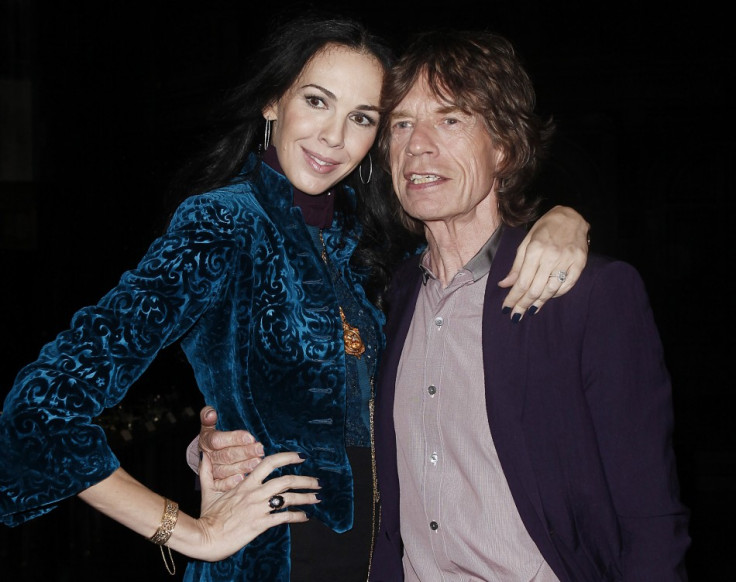 A photo of dresses hanging from a tree was posted on fashion designer L'Wren Scott Facebook page, just after the news of her death broke out.
The longtime girlfriend of Mick Jagger was reportedly found hanged inside her eight floor apartment in Manhattan by her assistant.
Fans of the 49-year-old designer were in shock to see the picture, which had strange resemblance to the circumstance's of Scott's death.
However, the image uploaded onto Scott's Facebook page has since been deleted.
According to Mail Online, the reason for Scott's suicide was financial trouble.
"L'Wren was in a lot of financial trouble. She was unable to pay her staff and her suppliers and it had been going on for a very long period of time," a fashion source told the website.
"She wanted so badly for things to be a success. Whereas she got her outfits on a number of high profile people, the clothes were not a commercial hit and didn't fly off the shelves. It was a huge burden on her and she didn't want to fail."
"Everyone was very much left wondering why she didn't ask Mick for help. But she didn't. Things were left a long time and she spent the past few months struggling to pay the vast amount of her outgoings. It was a tragic situation and she kept it from everyone," the source continued.
"Her staff expected the company to go under and her fabric suppliers and tailors were close to ending their working relationship. The bills just weren't getting paid."
Celebrities took to Twitter to share their shock on Scott's suicide.
Shocked and saddened by the passing of @lwrenscott ... she was an amazing soul, talented artist and an unbelievably giving friend. RIP.

— oliviamunn (@oliviamunn) March 17, 2014
So sad to hear of the death of L'Wren Scott. What a beautiful woman and an incredible designer.

— Emmy Rossum (@emmyrossum) March 17, 2014
L'wren Scott was brilliant, elegant, kind, and generous. Shit. My heart goes out to her loved ones. What a tragedy.

— olivia wilde (@oliviawilde) March 17, 2014
Just got news of the beautiful L'wren Scott's death perhaps by her own hand. I am devastated. A rare, wonderful, talented soul. Goodbye.

— Bette Midler (@BetteMidler) March 17, 2014
So sad to hear RT '@NYMag Designer L'Wren Scott, girlfriend of Mick Jagger, has reportedly committed suicide. https://www.thecut.com/2014/03/report-lwren-scott-found-dead.html '

— Katie Couric (@katiecouric) March 17, 2014
Heartbroken to learn of the loss of the lovely and talented L'Wren Scott. My thoughts and prayers are with her family. May she rest in peace

— Bianca Jagger (@BiancaJagger) March 17, 2014
L'wren Scott dead??? No no no. So original beautiful & talented. how can it be??

— Liz Phair (@PhizLair) March 17, 2014
I am so saddened by the loss of one of the most brilliant and talented visionaries of our time, L'Wren Scott...may she rest in peace

— Rachel Zoe (@RachelZoe) March 17, 2014
I am shocked & sad to hear of the passing of talented designer L'Wren Scott. My condolences go out to her family & Mick Jagger. #RestInPeace

— Victoria Justice (@VictoriaJustice) March 17, 2014
Such terrible news about L'Wren Scott. She was an amazing designer.

— Mindy Kaling (@mindykaling) March 17, 2014
© Copyright IBTimes 2023. All rights reserved.