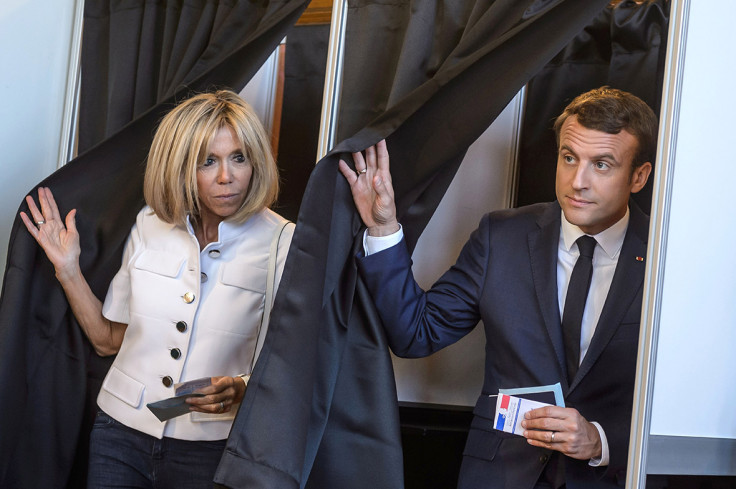 French President Emmanuel Macron is projected to sweep the board in the final round of parliamentary elections, despite a lower voter turnout.
La République en Marche (Republic on the Move) the fledgling party he founded only last year, may win up to 450 of the 577 seats in the powerful national assembly, according to some polls.
Such a landslide by the centrist party would upset the grip on power of the established Socialist and right-of-centre Republicans parties have enjoyed power for half a century.
Turnout was 35.3% on Sunday afternoon (June 18), down from 46.42% at the same time in the 2012 election.
Macron, 39, hopes to secure a strong mandate to push through his plans for labour reform, cuts to corporation tax and an ambitious combination of spending cuts and stimulus.
His candidates reflect voters tired of traditional politics, which they believe led them to the brink of economic chaos during the last financial crisis.
Half of Macron's candidates are women and the other half new to politics. They include a retired bullfighter, a Rwandan refugee and a Fields Medal-winning mathematician.
But rival parties are urging voters not to give Macron a blank cheque in a bid to stop a monopolisation of power.
"This is France, not Russia," far-left candidate Jean-Luc Melenchon said Friday (16 June) on Europe 1 radio. "We're going to find ourselves with fewer opposition representatives than there are in Russia."
In May, Macron scored a resounding win over far-right leader of the Front National, Marine Le Pen, in the final round of the presidential contest, winning 66.1% of the vote.