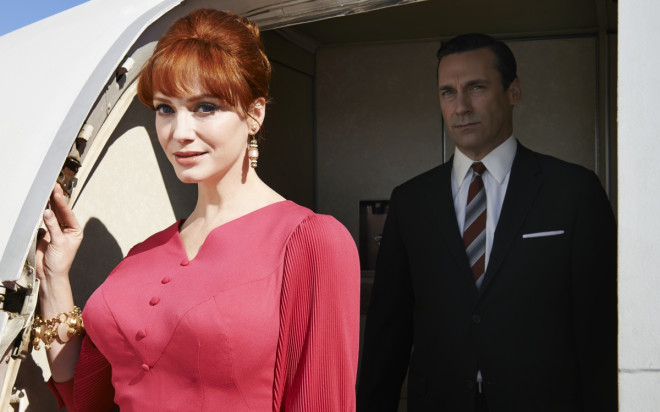 Since Mad Men started seven years ago, Christina Hendrick's Joan Harris has been a staple of AMC's hit 60s-set ad agency drama.
At first the office manager, now Junior Partner her ascension through the ranks of Sterling, Cooper, Draper, Pryce has been a key part of the series as Joan tries to manage a tumultuous love life and do what's best for her infant son.
As the show enters its seventh and final season, Hendricks has talked about where she wants her character to end up – and it's not very nice.
"As a fan of the show, I want something horribly tragic to happen to her," she tells United Airline's Rhapsody magazine, which features Hendricks as its April cover star. "A terrible accident or something, because I think that would be interesting."
Split into two sets of seven episodes between the next few weeks and the same time next year, the show's end is within sight. It will be an end as well, with show creator Matthew Weiner ruling out a spin-off a la Breaking Bad's Better Call Saul, which airs later this year.
Mad Men's Season 7 debut aired this weekend in the US and airs in the UK on Wendesday 16 May at 10pm.