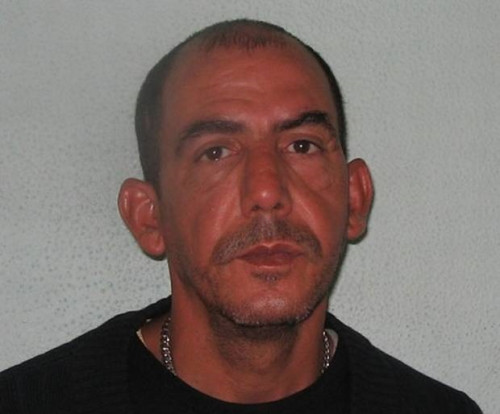 Police are urging girls and women who may have been approached or attacked by the 'Madame Tussauds Stalker' to come forward.
This week Oldkount Ballabbas was convicted of assaulting an eight-year-old girl in the gift shop of the popular London attraction. Police described Ballabbas, who attacked the young girl just yards away from tourists and her family, as "dangerous".
They fear Ballabbas, 42, may have many more victims. During the investigation, police found CCTV footage of Ballabbas, who was said to be obsessed by waxworks and visited Madame Tussauds almost every day, stalking dozens of other girls and women of all ages.
Ballabbas, an Algerian national also known as Xavier Garrero, of no fixed abode, was found guilty of sexual assault and child abduction at Southwark Crown Court on Thursday. He will be sentenced in March.
The girl had briefly left her mother and other family members in the adjacent café during a visit to the waxwork museum in August last year. Ballabbas struck up conversation before moving her into a quiet area of the gift shop.
He then began touching the girl's chest over her clothing and kissed her on the cheek, police said.
The girl asked three times to return to her mother but Ballabbas was holding her by the shoulders and she was only able to escape to her family, crying, when he was disturbed.
The family alerted security staff who called police, but Ballabbas had already fled the scene. He was arrested as he made his way back to the wax museum two days later.
Detective constable Liz Clements said: "Ballabbas is a dangerous man and CCTV has revealed that he followed females of all ages prior to the attack on the little girl."
A Metropolitan Police spokesman said: "Ballabbas is, quite simply, the Madame Tussauds Stalker. He was caught on CCTV following pretty teenage girls and women. He had an obsession with the place and came daily to target vulnerable victims.
"He is a dangerous, predatory sex offender. It's unclear how many others he attacked but little doubt there are others."