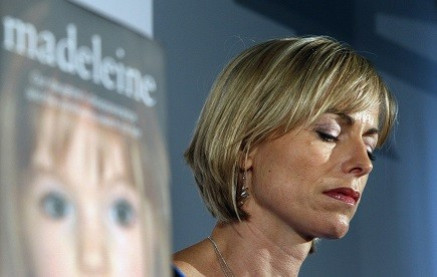 The mother of missing Madeleine McCann has spoken out about how the search for her daughter has left her exhausted has wanted to "disappear" herself.
Kate McCann apologised for being "a bit sleep-deprived" following a "tricky couple of months" when she spoke at a Missing People charity fundraising gala in London.
The 45-year-old said that while the reopened investigation into the search for her daughter has given her new hope, the experience had left her unable to sleep.
McCann added that at times the anguish of losing her child was so unbearable that "all you really want to do is disappear yourself".
Madeleine went missing from Praia da Luz in Portugal's Algarve in May 2007 when she was three years old.
Her mother told the gala: "What many people don't know is the impact a child going missing has on you, your family and all those who know your child. You need to know that all that can be done is being done and you need to know that the world hasn't given up."
The Metropolitan Police reopened their investigation into Madeline's disappearance following a request from the prime minister, David Cameron. Portuguese police confirmed that they would reopen their investigation five years after closed it, despite a fierce backlash against the decision.
Since the Met reopened their investigation, an e-fit of a man being sought as a matter of "vital importance" has been released. Detectives have received more than 2,400 calls and emails following a BBC Crimewatch reconstruction of the day Madeleine disappeared.
Kate McCann, who is an ambassador for Missing People, also spoke of her delight that a poster campaign she had helped launch had led to finding 100 people who had been reported missing.