Police investigating the disappearance of Madeleine McCann have released an e-fit of a man they want to speak to as a matter of "vital importance".
The images are of the same man, based on separate descriptions from two witnesses, both of whom claim they saw him in the Praia da Luz area the night Madeleine went missing in May 2007.
They will be shown as a part of a BBC Crimewatch appeal which will be broadcast on Monday (14 October). Police describe the reconstruction as the most "complex and detailed public appeal yet".
The Metropolitan Police re-opened the investigation into Madeleine's disappearance in July. Since then they have identified 41 people of interest and said phone records from the Praia da Luz resort may be key to solving the case.
Det chief Inspector Andy Redwood, the senior investigating officer, said: "I am asking the public for their help. Whilst this man may or may not be the key to unlocking this investigation, tracing and speaking to him is of vital importance to us. We have witnesses placing him in the resort area around the time of Madeleine's disappearance.
"This is far from our only line of inquiry and there will be e-fits released of other sightings as well, who we are equally keen to trace. These people were seen on the day of Madeleine's disappearance and the days leading up to it.
"Where we have been able to make massive steps forward is by drawing together all the material gathered to date, and reviewing it as a whole."
The witnesses have described the man who police want to talk to as being white, aged between 20-40 years old, with short brown hair, of medium build, medium height and clean shaven.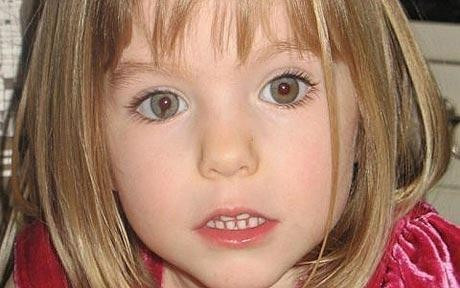 Scotland Yard previously said since they re-opened the investigation into her disappearance, they have "significantly changed the timeline and the accepted version of event" without going into further detail.
Madeleine's father, Gerry McCann, said he is "pleased" at the progress police have made since they re-opened the investigation into his daughter's disappearance.
Redwood added: "We continue to put Madeleine at the heart of our investigation and I would urge people to watch Crimewatch tonight and if you can help identify this man or have any information about our new appeal please contact us.
"Praia da Luz is a popular holiday destination for many nationalities so our requests for help need to be repeated in many different countries. I will be travelling to Holland, Germany and Ireland to seek the support of the public there."