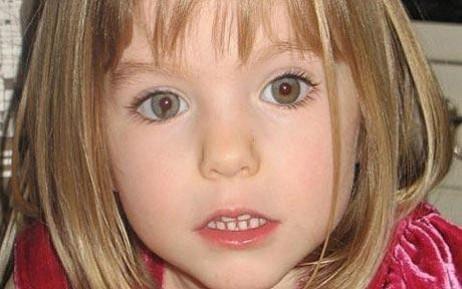 Police in Portugal have said they are searching for a gang of paedophiles who they believe may have abducted missing Madeline McCann.
The suspects were spotted near the apartment where Madeleine was last seen in 2007. They were not questioned in the original investigation, according to the Mirror.
The latest developments in the case of the missing girl arrive after Portugese police confirmed they will reopen their investigation five years after they controversially decided to close it.
The three-year-old from Leicester went missing from Praia da Luz in Portugal's Algarve in May 2007.
Portugal's attorney general said the decision to reopen the case was due to "new elements of evidence". Madeleine's parents, Kate and Gerry McCann, said they hoped for "the answers we so desperately need".
It is believed no officers involved in the original Portuguese investigation will be taking part in the latest one.
After Scotland Yard launched a review into the search following a request by Prime Minister David Cameron, a new list of 41 potential suspects was drawn up by the force. It is believed a number of British paedophiles living in Portugal at the time are among the suspects.
Portugal is one of only two European countries not to have a sex offender's register.
Since the Met Police reopened their investigation, an e-fit of a man who they wish to speak to as a matter of "vital importance" has been released. Police also received more than 2,400 calls and emails following a BBC Crimewatch reconstruction of the day Madeleine disappeared.
Madeleine's parents have welcomed the move by Portuguese Police to reopen their investigation, which will run parallel with the current Met Police operation.
A spokesperson for the McCanns said: "We are very pleased that the investigation to find our missing daughter Madeleine has been officially reopened in Portugal.
"We hope that this will finally lead to her being found and to the discovery of whoever is responsible for this crime.
"We once again urge any member of the public who may have information relating to Madeleine's abduction to contact the police in Portugal or the UK."
Met Police said they met with senior officers in Lisbon on 17 October to discuss the "significant development".
AC Mark Rowley, Specialist Crime and Operations, said: "The meeting was very positive, and we and the Policia Judiciara have a shared determination to do everything possible to discover what happened to Madeleine.
"Colleagues in Portugal fully shared with us the developments in their review, and the fact that they were taking the significant step of applying for the investigation to be formally reopened.
"This is a welcome development, but both sides of the investigation are at relatively early stages, with much work remaining to be done. This new momentum is encouraging, but we still have a way to go, and as with all major investigations, not all lines of enquiry that look promising will yield results."