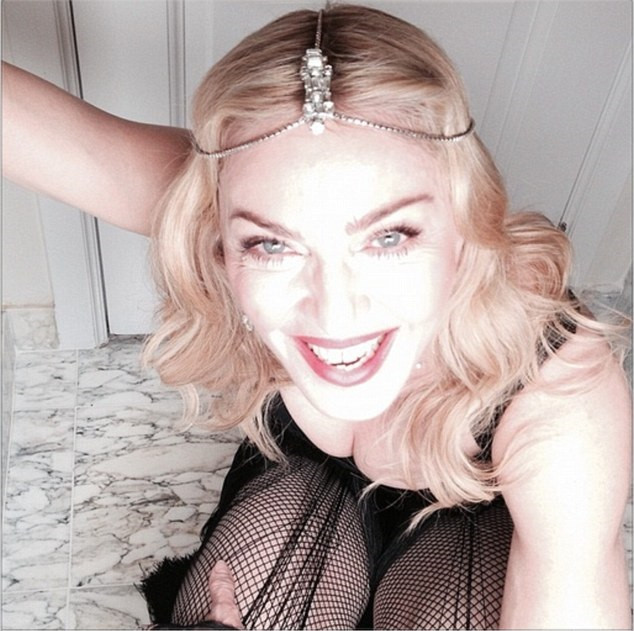 Madonna has hit out at her detractors on Instagram.
The 55-year-old singer, who has repeatedly come under fire for her brazen selfies, posted a new picture on the social media site saying she was "laughing at all the haters."
Wearing fishnet stockings, a cleavage revealing black top and a bejewelled headpiece, the Material Girl smiled into the camera defiantly.
"Laughing at all the haters out there who spend their energy trying to limit and label me with their prejudices and fears!
"Take your evil tongue and eye and turn them into birds that fly! Don't waste precious time. Spend it ion (sic) things you love! #rebelheart #artforfreedom."
Earlier in the month, the star posted an image of herself bedecked in jewels while she claimed to be cleaning the bathroom.
'Doing some house work before heading to the studio with Avicci! #artforfreedom #clean.