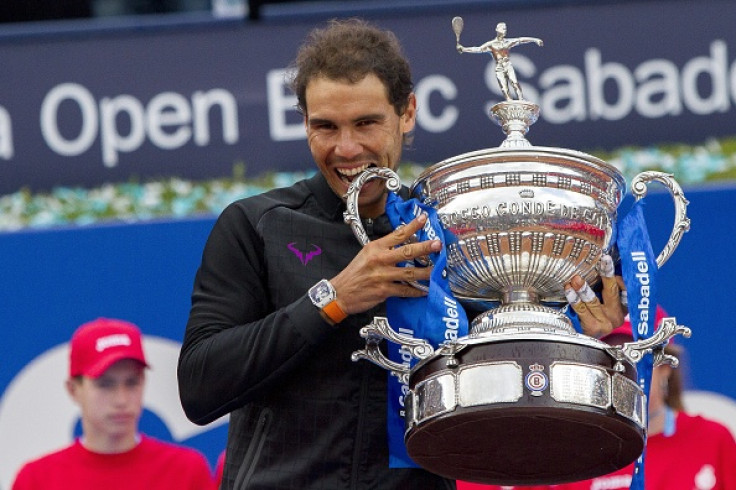 Rafael Nadal winning in Roland Garros a record 10th time would be an enormous accomplishment according to his uncle and coach Toni.
The 14-time Grand Slam winner kicked off the clay season in style as he won his 10th titles in Monte-Carlo and Barcelona, becoming the first tennis player to win the same tournament in double digit figures.
Nadal now has the chance to do the same in Paris with the French Open approaching at the end of the month.
However, Toni claims the duo have not discussed the possibility of winning the Grand Slam, while also touching upon the importance of the clay events.
"No," Toni said when asked if they have discussed their chances at Roland Garros, as quoted on Roland Garros' official website. "The first time that Rafael made the final of a Masters 1000 was in Miami and everyone was saying: 'Miami is the most important Masters 1000 tournament!' And I turned round and said: 'I'd rather win Monte Carlo.' Now, after 10 titles at that tournament, I don't know what I would prefer..."
"Because if we had won in Miami, maybe that would have been a special tournament for us. But for Spaniards like us, in our subconscious, when we think Masters 1000, we always think Monte Carlo, looking out over the sea and all that. For us, winning at Monaco is incredible. So you can understand that given what Roland-Garros represents to us Spaniards, winning 10 times in Paris would be...enormous.
"Because it would be the tenth. And also because every time Rafael wins Roland-Garros, we can then say already that he's had a great season."
The current tennis season will be Toni's last with his nephew as after 27 years, he ended his role as a coach for the 30-year-old in February, citing that he was involved less in the decision-making process and that he will be spending more time at the Rafael Nadal Tennis Academy, developing young players.
But for Toni, he is just happy to have had the chance to travel with his nephew many times to the events.
"Yes, it will be my last Roland-Garros," he added. "So what? I've been lucky enough to experience things that I never thought I would. I can still see myself back at the club in Manacor where I was head of the tennis school."
"I never thought that I would go to Monte Carlo 14 times or Roland-Garros 13 times! No, I would never have imagined that. If you'd told me that we would be able to go to these places two, four, five or six times, I would have snatched your arm off.
"And at the end of the day, with Rafael, we went there a lot more often... So overall, we ended up winning a lot more than I ever dreamt we would. Yes. That's turned out pretty well."