Italian police have arrested 44 people for taking part in a "system of corruption" in the management of migrant centres.
The latest wave of arrests, involving local politicians from across the political spectrum including Lazio regional council's Luca Gramazio, who belongs to Silvio Berlusconi's party, comes hot on the heels of the so-called Mafia Capitale investigation, which unearthed a vast criminal ring dominating the capital over the past 10 years.
At the top of the mafia network was legendary one-eyed boss Massimo Carminati, who was arrested along with 27 other people in December 2014.
Police said in a statement that the mafia network "by means of corrupt practices and collusion, assured itself numerous contracts and financing from the Lazio Region, the Rome municipality and associated businesses".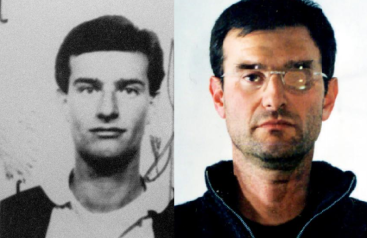 The criminal gang engaged in rigging Rome public contracts, from garbage disposal to park maintenance. It also conspired to skim cash from centres set up to host asylum seekers and migrants.
As a result, police raided the Cara Mineo centre in Sicily, which is Europe's largest migrant holding camp hosting 3,200 people from Eritrea, Sudan, Nigeria, Gambia, Liberia, Afghanistan, Syria, Pakistan and elsewhere.
Investigators allege Luca Odevaine, an Italian official who was responsible for the coordination and distribution of migrants in the country, took kickbacks to assign the contracts for the handling of Cara Mineo centre to friends.
Odevaine allegedly accepted bribes to direct the distribution of migrants from Mineo to other Italian centres in northern Italy.
According to a transcription of a wire-tapped telephone call, Odevaine established a tariff plan for the bribes. "If you give me 100 people, let's say one euro for each migrant," he said, according to the transcripts, "I will send 200 migrants to Rome, 200 to Messina, 50 elsewhere... we make the calculation later."
Among those arrested in December was Salvatore Buzzi, president of the Eriches cooperative consortium that handles reception centre around the capital.
Buzzi was accused of bribing an official to win contracts to house and care for migrants and also failing to provide basic assistance.
In a wiretap recording published by Italian media, Buzzi is heard saying: "Do you have any idea how much we earn off migrants? Drugs are less profitable."
The entrepreneur has denied any wrongdoing but prosecutors have opened investigations into other Italian centres after allegations of kickbacks for contracts and nepotism by local politicians in assigning jobs.
An investigation by IBTimes UK revealed thousands of migrants who safely manage to reach Italy after a perilous journey across the Mediterranean Sea are exploited and abused by their keepers at Cara Mineo.
Testimonies gathered outside the Cara Mineo holding camp, located about 50km from Catania, tell stories of overcrowded sleeping quarters, scarce food supplies, bullying, intimidation, withheld daily allowances, absence of health checks and frustration over the lengthy asylum process.
The migrants at the centre are stuck in bureaucratic limbo as they wait for their asylum applications to be processed, which takes anywhere between 12 and 18 months. Italy has spent about €2bn (£1.4bn, $2.2bn) in the past four years to provide reception centres for the migrants, with €700m set aside for 2015.