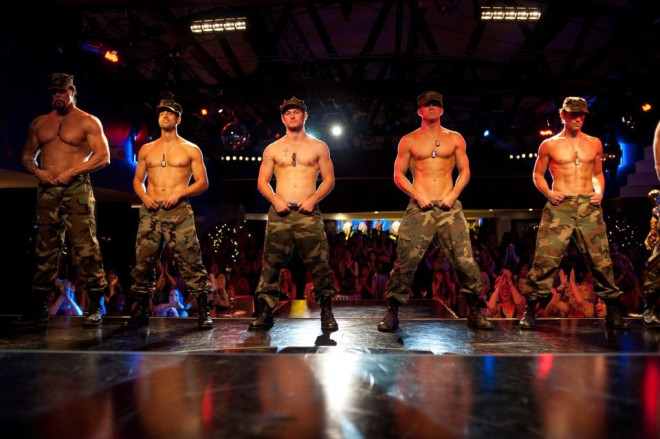 Baby oil suppliers couldn't have hoped for better news today as it has been announced that Channing Tatum and Matthew McConaughey stripper film Magic Mike is getting a sequel next year.
Called Magic Mike XXL, the sequel has been pencilled in for 4 July 2015 by studio Warner Bros.
Channing Tatum recently tweeted that he was starting work on a script for the sequel, which he'll be working on with the original movie's producer Reid Carolin.
Steve Soderbergh's original surprised audiences in 2012, proving to be a funny and sometimes dramatic look at a ridiculous but not at all glamorous life of a male stripper. It starred Tatum, a former stripper himself, and recent Oscar-winner McConaughey as the title character's boss.
Soderbergh retired from directing not long after Magic Mike, so Greg Jacobs – who was first assistant director on the first film – will take over the main job.
Clearly passionate about the film and its sequel, Tatum recently told MTV: "This one will be a road trip movie. Without giving a lot away, we don't wanna make it a really serious, slice-of-life movie.
"We want to have reality in it, but we don't want to make it some dark drama. There was some darkness in the last one that I think surprised people and shocked people.
"I think everyone's gonna be back. Obviously no-one's deals are done which is always kind of scary."