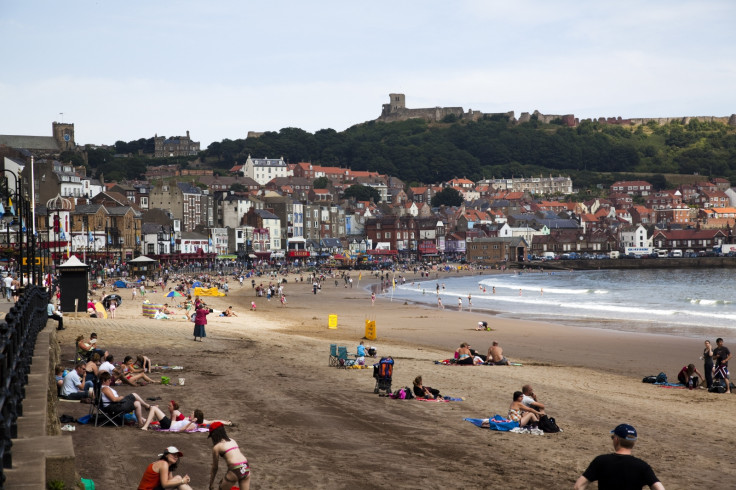 A magnitude 3.8 earthquake has struck off the coast of north Yorkshire, the British Geological Survey (BGS) has said. Scientists measured the quake around 93 miles off the coast of Scarborough and felt at a depth of around 18km.
The BGS said the quake struck at around at 6.52pm GMT and followed a 0.9 tremor in Kirkbride, Cumbria, on Monday (2 January), and 0.8 in Blakedown, Worcestershire the previous day.
The new quake was initially thought to have had a magnitude of 3.9 when it was recorded just 50km away from the site of Great Britain's biggest earthquake ever recorded at Dogger Bank in 1931.
On that occasion a quake of 6.1 magnitude struck 60 miles offshore but still caused some damage to buildings on the mainland.
This time, however, there have been no reports of anyone even feeling the vibrations on dry land, let alone causing damage to buildings or injuries to citizens.
The tremors were detected by scientific equipment located in Glasidale, around 10 miles east of Whitby, which shows a red line when quakes strike.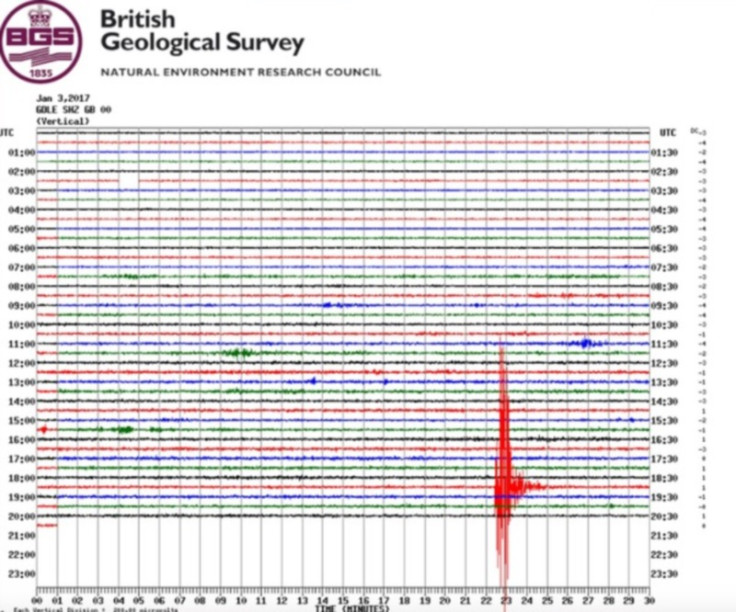 The UK has between 20 and 30 earthquakes strong enough to be felt by people each year, with a few hundred smaller ones strong enough to be picked up by sensitive instruments.
The BGS says that earthquakes on the east coast of the UK are relatively rare although the North Sea is "more active than the mainland".
They estimate that magnitude 4 earthquakes happen on average only every two years in Britain.
In May 2015 Kent residents took to Twitter to mock a 4.2 magnitude earthquake that struck the county but caused no damage. The quake struck at a depth of 15km two miles west of Ramsgate was felt as far away neighbouring Essex.
Then a few months later, in September 2015, a 2.8 magnitude earthquake hit Rutland in the east Midlands with the tremors felt in Leicester and Peterborough. The epicentre of the earthquake was reportedly north of Oakham.