Magnum Photos have brought together works from some of its leading photographers and artists for their annual square print sale. Titled 'Conditions of the Heart: on empathy and connection in photography' the sale began on 31 October and finishes on 4 November. Over 70 photographers' prints are for sale, including work from Alec Soth, Ian Berry and Bruce Gilden. Each 6x6 print has been signed and estate stamped, and costs $100. IBTimesUK presents some of the prints on sale at Magnum's online store.
French teenagers on a boat in the river Seine. Paris, France, 1988 by David Alan Harvey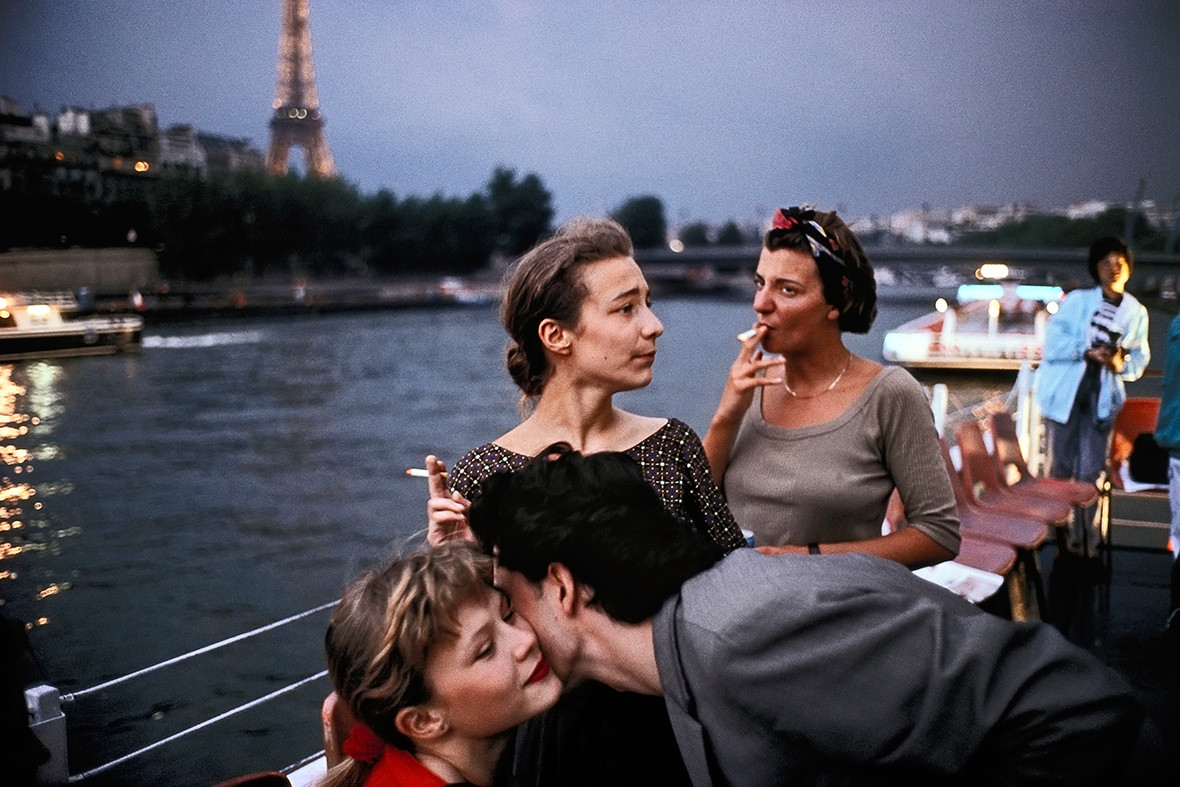 "I was commissioned by National Geographic for a piece for their special issue on France. I decided I did not want to present historic France, but rather modern, young France. French teenagers. So I did what I always do, reduce the scope. I chose one group of Parisian teenagers who formed a sort of gang. A nice gang. Friends. I became part of their group for several weeks. I went to school with them, hung out everywhere with them, saw them succeed, saw them fail. Judith, pictured here with the cigarette, was the leader. There is always a leader. I was especially happy with this shot. It was taken on their graduation day on the Seine in front of Henri Cartier-Bresson's house. I was always referential to Cartier-Bresson, even when I shot in color during this era. Clearly I bonded with these young French. We were like family when I had to hug them goodbye, which for them was goodbye to their childhood." – David Alan Harvey

Children playing at the Berlin Wall in Wedding in Berlin, Germany, 1963 by Thomas Hoepker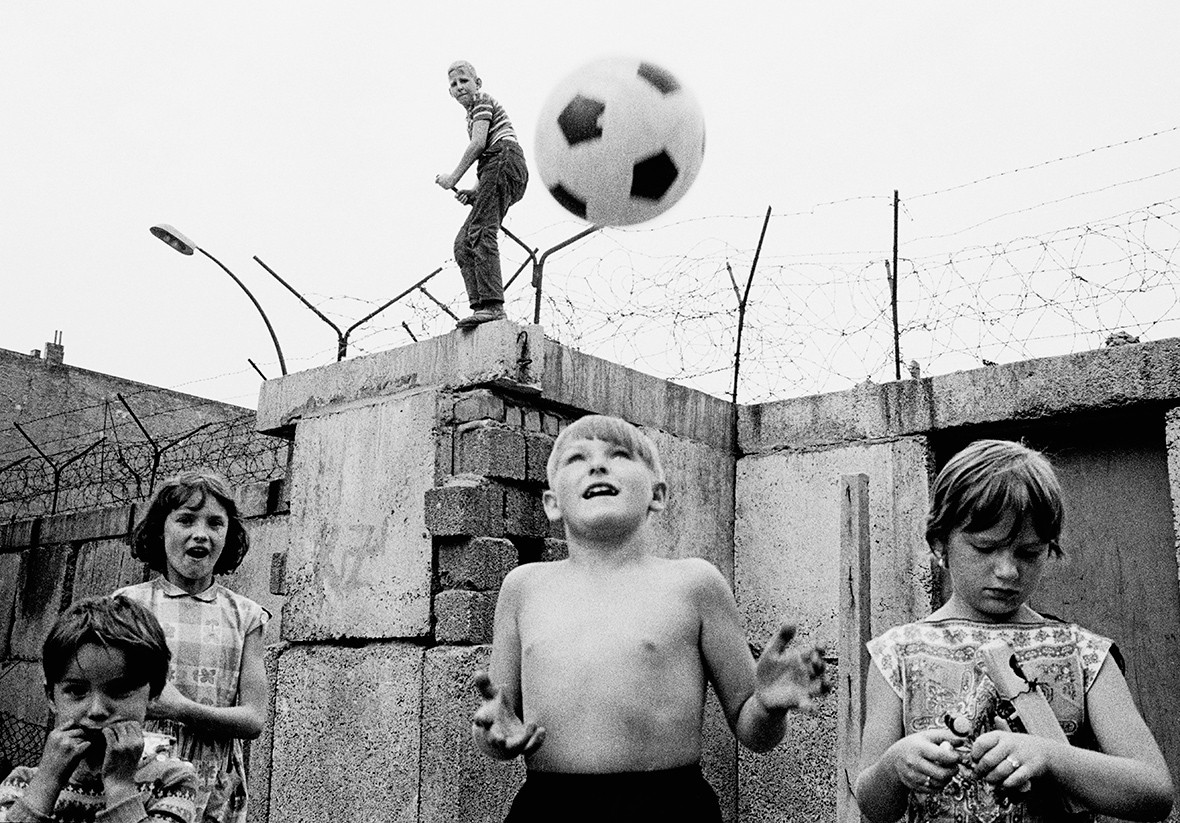 "In 1963 I was a young photographer working for Kristall, an illustrated magazine published in Hamburg, Germany. Two years earlier the East German government had erected the ominous Berlin Wall, which divided the two German States. Walking along the wall and the barbed wire, I noticed that children on the western side used the ugly edifice as a playground. They climbed up to take a peek of the other side or bounced their football against the bricks. At another point, I could see a soldier from the East German army, who held his Kalashnikov rifle on his shoulder while he played with his little boy." – Thomas Hoepker
Adam and Eve pub in Hackney, 1976 by Chris Steele-Perkins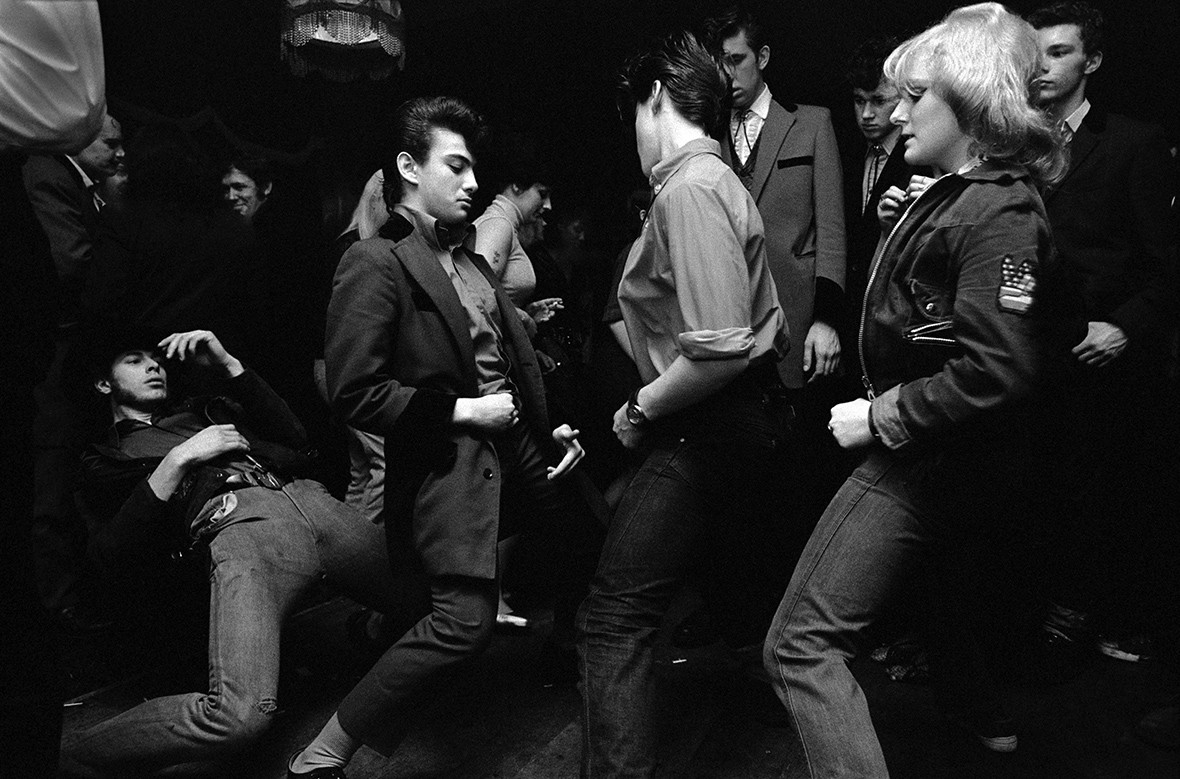 "All of my working life I've been drawn to subcultures, small worlds which have the whole world in them. The Teddy Boys (Teds) were a major subculture in Britain in the mid 50s and had a revival in the late 70s, at which point I photographed them. I didn't want to be like them, but I identified with their energy, their aggression and their style. I was interested in them. I wanted to know more so I hung out, had a few drinks, and soon enough they were not bothered to pose for me. As I became 'The Photographer,' I just got on with it." – Chris Steele-Perkins
Untitled, Bogotá, Colombia, 2003 by Alec Soth. Taken from Dog Days Bogotá, Steidl, 2007.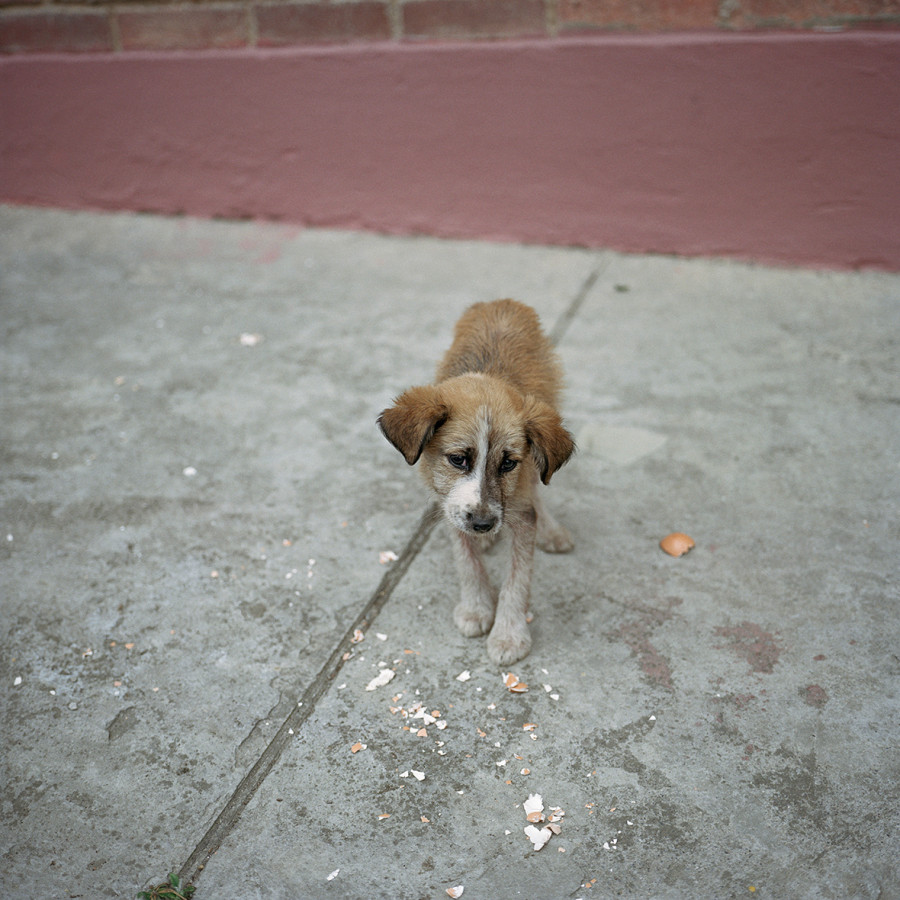 "In 2002, my wife and I adopted our baby girl, Carmen, from Colombia. While the courts processed her paperwork, we spent two months in Bogotá, waiting to take Carmen home. I used that time to explore the city and contemplate my daughter's birthplace. During my long walks I regularly encountered homeless children. Seeing these kids was a profound part of my experience, but I couldn't bring myself to make pictures. I suppose my feeling of connection with my new daughter overwhelmed my desire to be a photographer. As a substitute for the kids, I photographed the city's many homeless dogs." – Alec Soth
Marilyn Monroe on the set of The Misfits, Reno, Nevada, 1960 by Inge Morath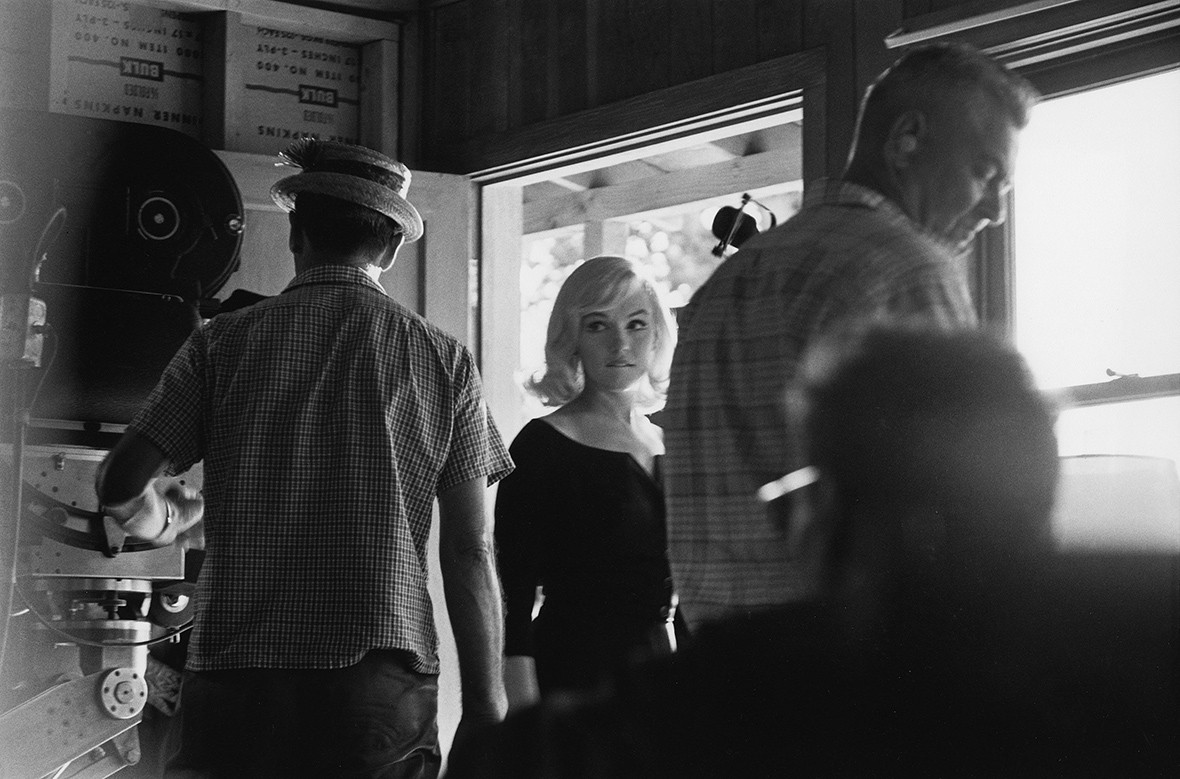 "In an interview with director Gail Levin for her documentary, Making 'The Misfits' (2002), Morath recalled the difficulty of photographing actors such as Monroe, who 'knew all the tricks about how to pose.' The photographer's task was to capture how they worked, the element of surprise that they delivered to a scene, without getting in the way. What she wanted, Morath told Levin, was to photograph 'the unposed person,' so she watched and waited for the actor to expose his or her vulnerability." – John P. Jacob, Inge Morath: On Style, Abrams, 2016
Jane Birkin OBE, an English actress and singer. Here she sits with Serge Gainsbourg, her husband at the time, in their Paris flat, 1970 by Ian Berry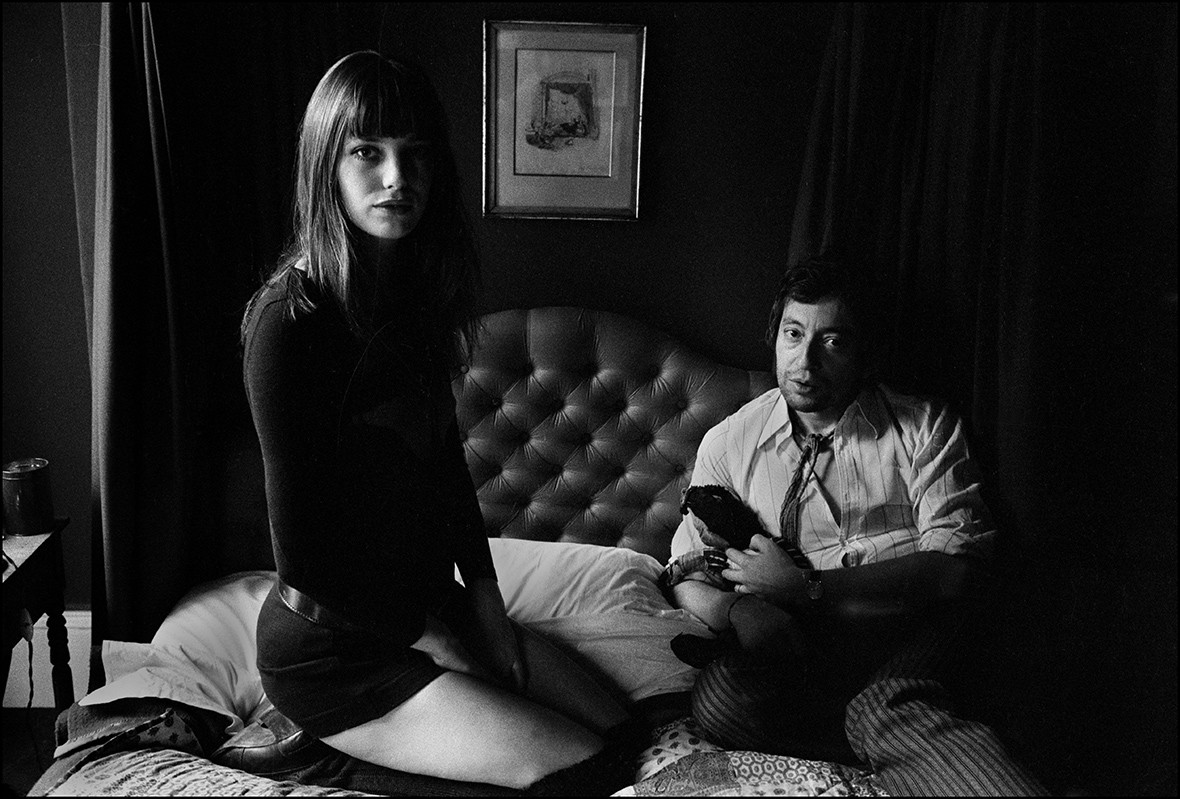 "I was given a magazine assignment to photograph Jane Birkin and Serge Gainsbourg. Knowing that singers and actors can occasionally be difficult, I anticipated problems. In fact, this was not at all the case. They were warm, friendly and generally terrific. I spent the whole day with them, and they were totally relaxed, obviously in a great relationship. They attempted in no way to direct or influence what I was shooting, which made my life very easy." – Ian Berry
Savoy Ballroom. Harlem, New York City, 1939 by Cornell Capa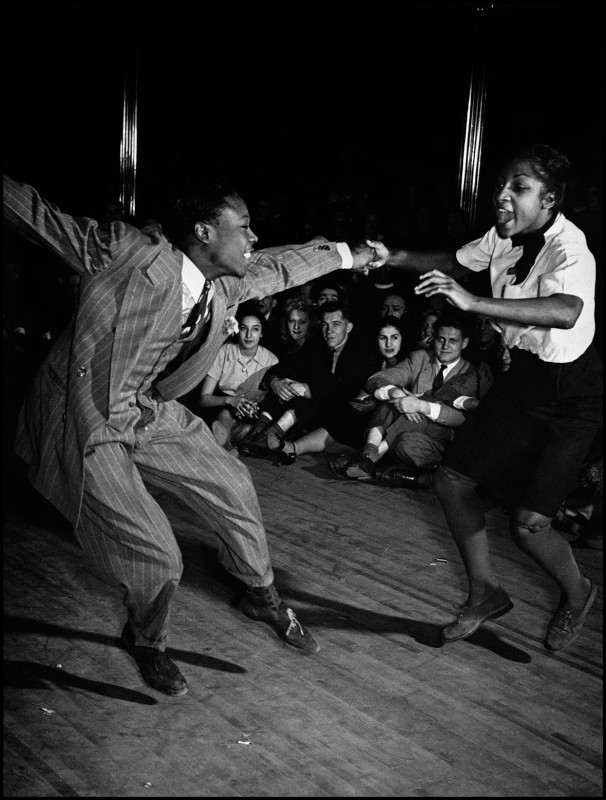 "The Concerned Photographer produces images in which genuine human feeling predominates over commercial cynicism or disinterested formalism." – Cornell Capa
Robert Kennedy funeral train, USA, 1968 by Paul Fusco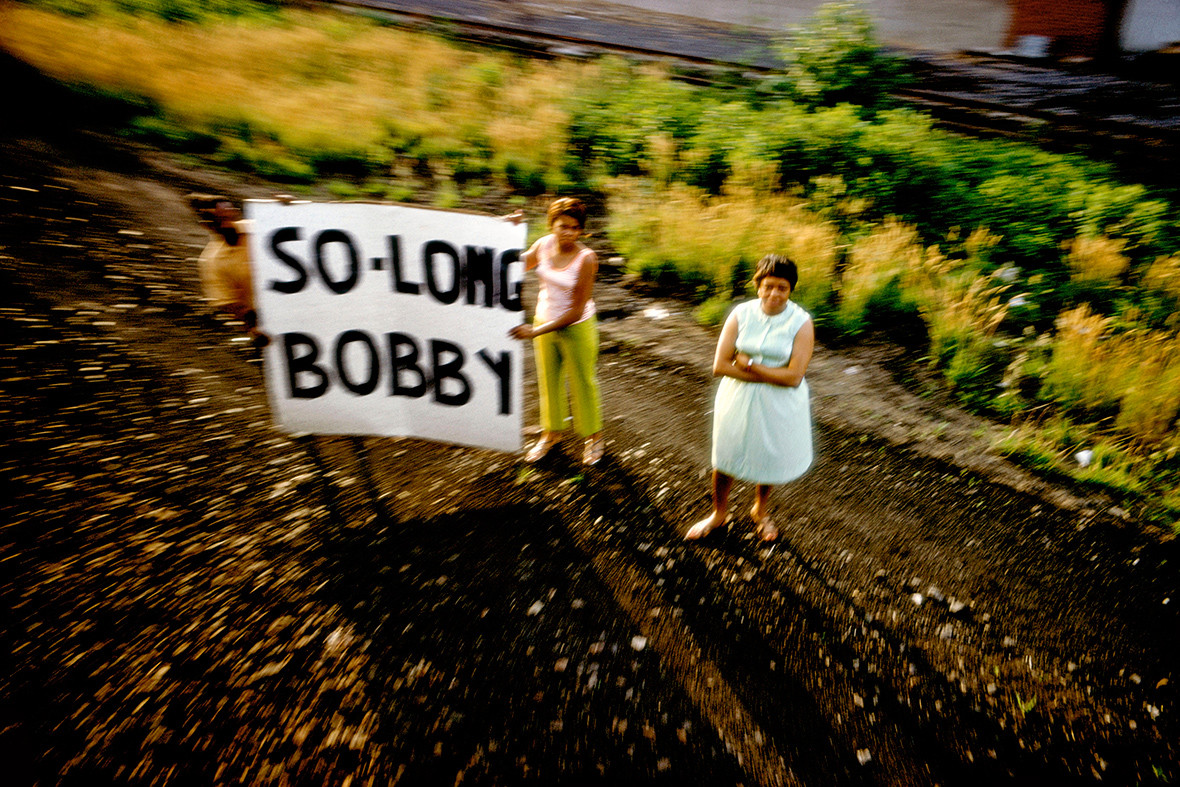 "I took this photograph from the train that brought Robert F. Kennedy's remains from New York to Washington, D.C. The train tracks were lined with up to two million people who came to witness the passage. The crowd represented all kinds of Americans; Bobby Kennedy's fight for racial reconciliation made him, to many, 'the most trusted white man in black America'. The people in this photograph had a meaningful connection with Kennedy and an appreciable reason to build a sign, stand in the heat and say goodbye to the man who had once offered them hope." – Paul Fusco
Man walking in Wall Street, New York City, September 17th, 2001 by Bruce Gilden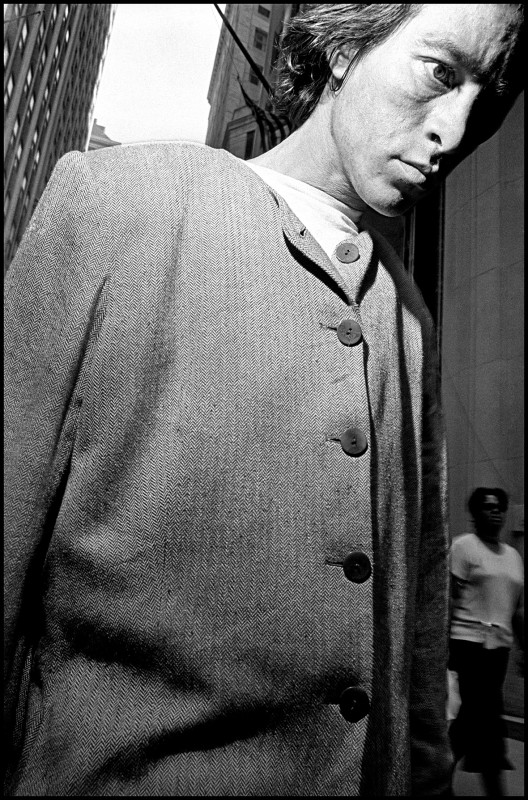 "I had just arrived in Surrey, England to print my book Coney Island when I was told by the cab driver that two planes had hit the World Trade Center. 'Oh! fuck!' I said. I was concerned for my family for we lived less than a mile from the towers. I wanted to return immediately but it took one week for me to get home. This photo was taken the day Wall Street reopened. To me this image reflects how everybody felt in the aftermath of the tragedy." – Bruce Gilden
Fisherman and family, Bahía Honda, Cuba, 1954 by Eve Arnold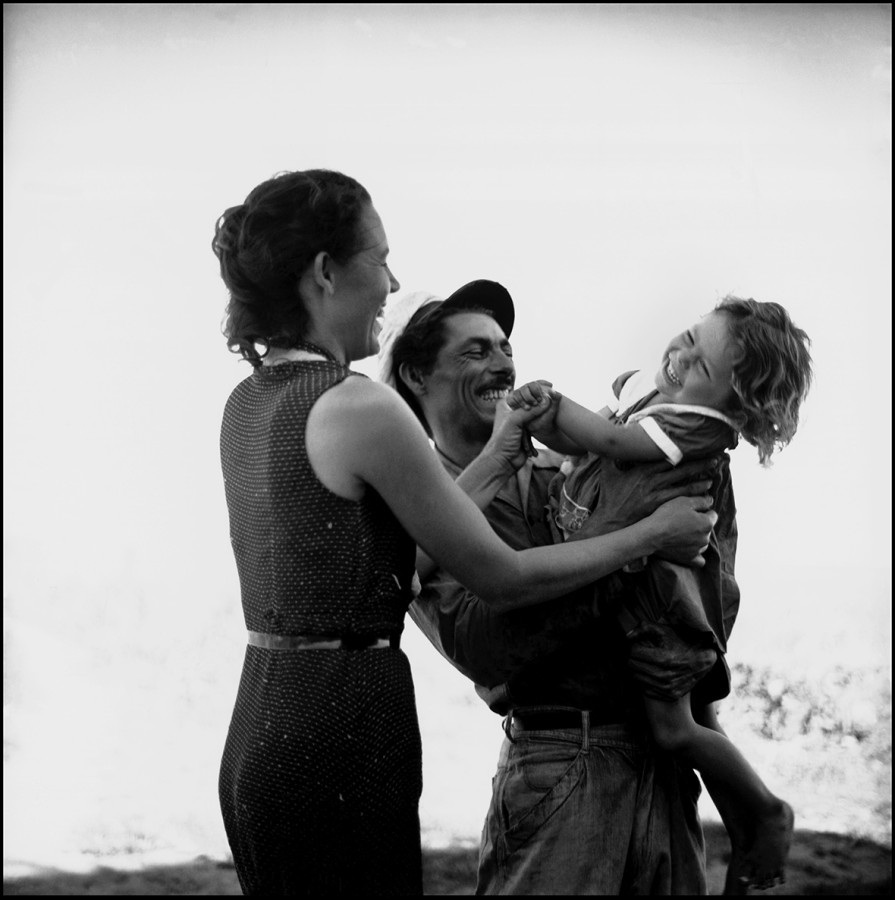 "Magnum dispatched [Eve Arnold] to Cuba and Haiti to take pictures for magazine projects that [Robert] Capa had arranged. In both countries, she was confronted with destitution on a level she had never seen, beyond even the migrant farm workers. A Cuban family she was photographing begged her to adopt their nine-year-old daughter, Juana, to save her from a life of poverty and prostitution, and she was so moved by them that she cried when she left." – Janine di Giovanni, Magnum Legacy: Lives Behind Photographs – Eve Arnold, Prestel, 2015
Gen X boy, Gunnar Moe, Norway, 1951 by Robert Capa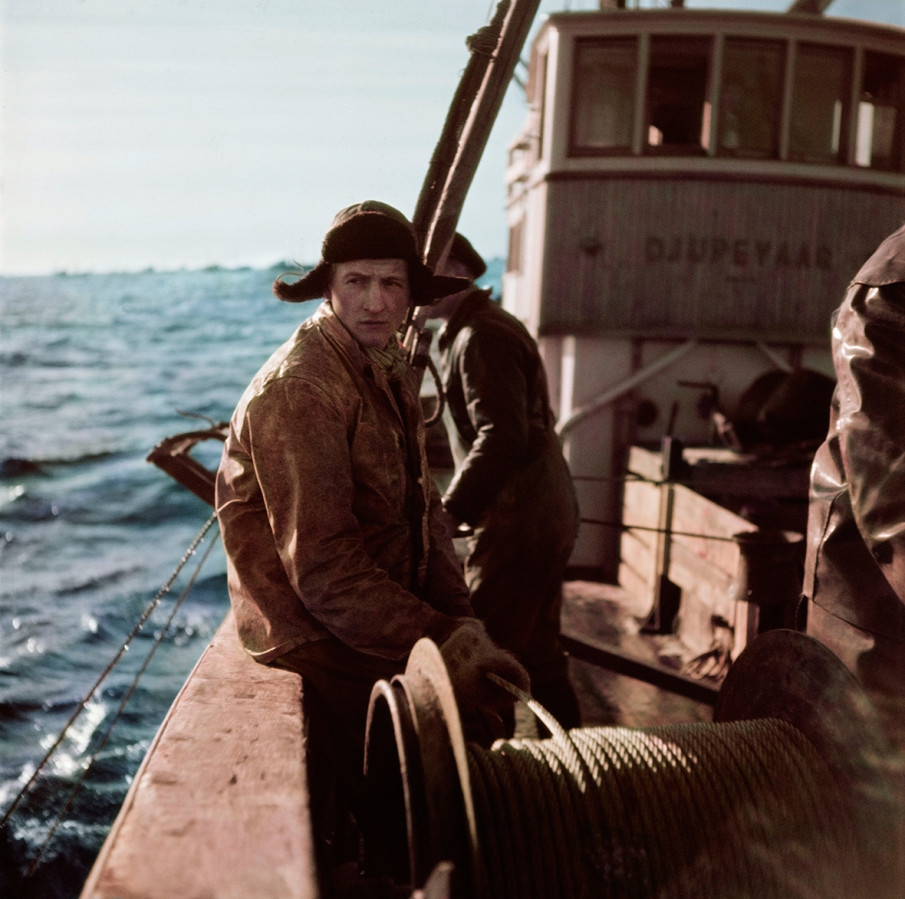 "Twenty-three year old Gunnar Moe has made his world a big one. He has had only seven years of schooling, but he is extremely well informed, politically aware and conscientious. He believes that the future of Norway is industrial, through development of natural resources, and hopes for an eventual Scandinavian Union. He is confident that the world tension will ease—through negotiation, never war. Though the task is huge, he believes in the United Nations, callubg it 'the world's biggest chance if sincerity and honesty are allowed to rule negotiations'. Gunner feels no resentment over his military service, believing it to be his own contribution to peace. "As for me, I can help now as anyone can help—simply as being an active and informed citizen." – Robert Capa, from Holiday magazine, March 1953.
Ghana, West Africa. 2007 by Mikhael Subotzky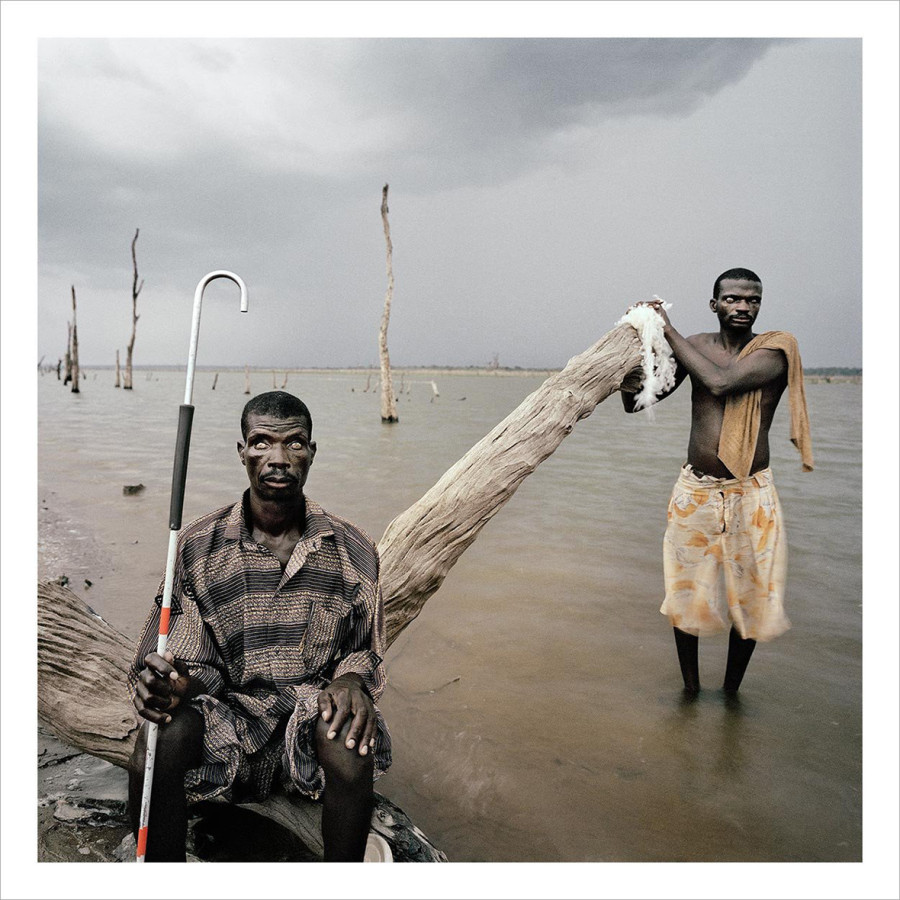 "I met Kwabla and Yaovi Ahotor while on assignment for Colors Magazine in 2007. The Ahotor brothers are both blind, and make a living as fishermen, working alongside one another in a single large canoe."– Mikhael Subotzky
Moises Saman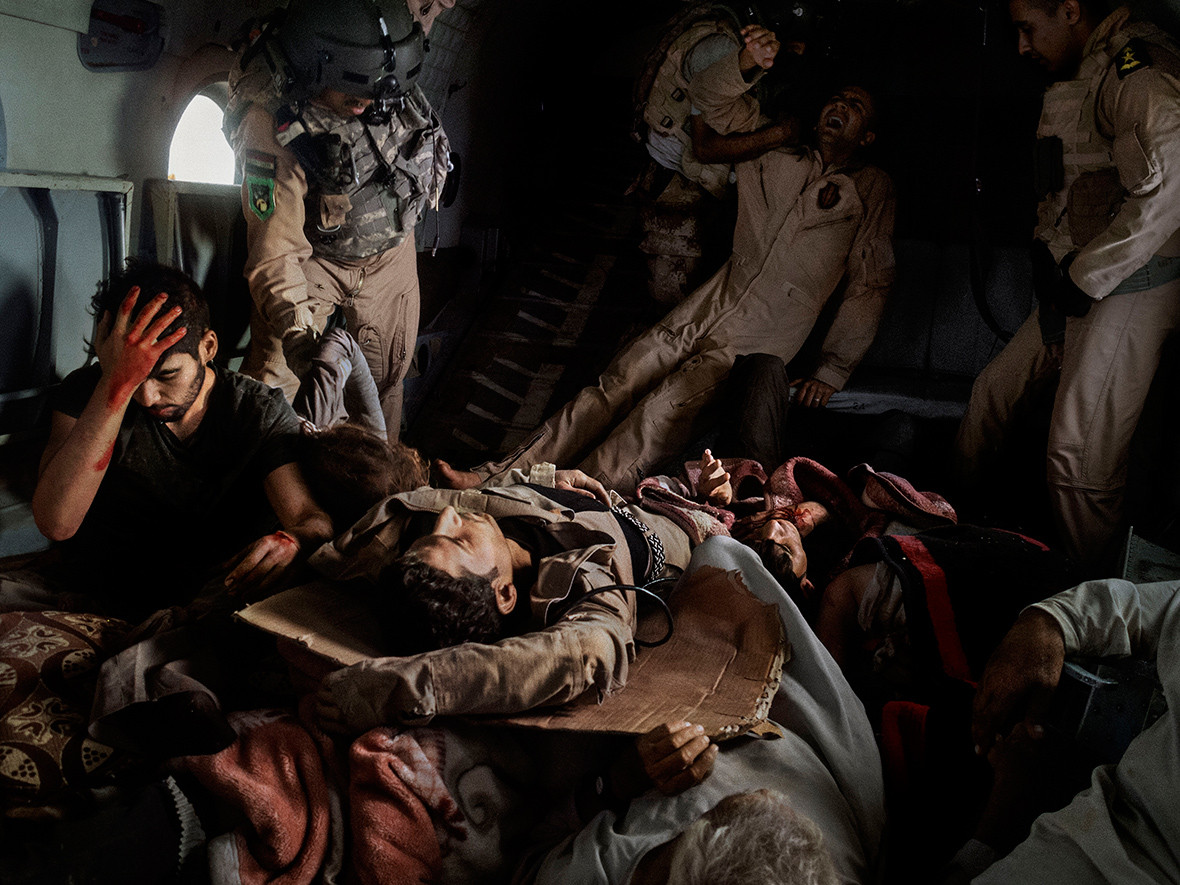 "The drama inside the helicopter unfolded in front of my eyes, silently and in slow motion. The last thing on my mind was to photograph it. About two hours before taking this photograph, an eternity in my mind, we had survived a helicopter crash in Mount Sinjar that had killed four passengers, including one of the two pilots. We were now aboard a second helicopter, an even older-looking replica of the one that had just gone down, being flown across Isis territory to the safety of Kurdistan. In the past, especially when working in areas of conflict, I had adhered to a false sense of distance from my subject, one that allowed for the pursuit of a sort of superficial creativity over genuine empathy. I was simply trying too hard. I don't particularly remember the moment when I took this photograph, I suppose it happened almost unconsciously." – Moises Saman
Sheepherder with Mount Mikeno. North Kivu, Democratic Republic of the Congo, 2016 by Michael Christopher Brown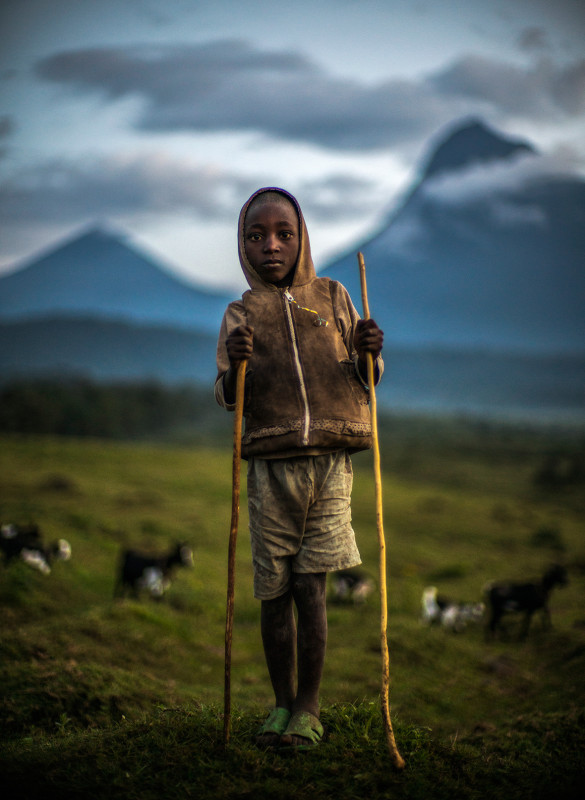 "Though much of my work in the Democratic Republic of the Congo depicts dire circumstances, I remain optimistic for the country; it is not only one of the most beautiful places, but also filled with incredible people." – Michael Christopher Brown
Chiang Mai, Thailand by Steve McCurry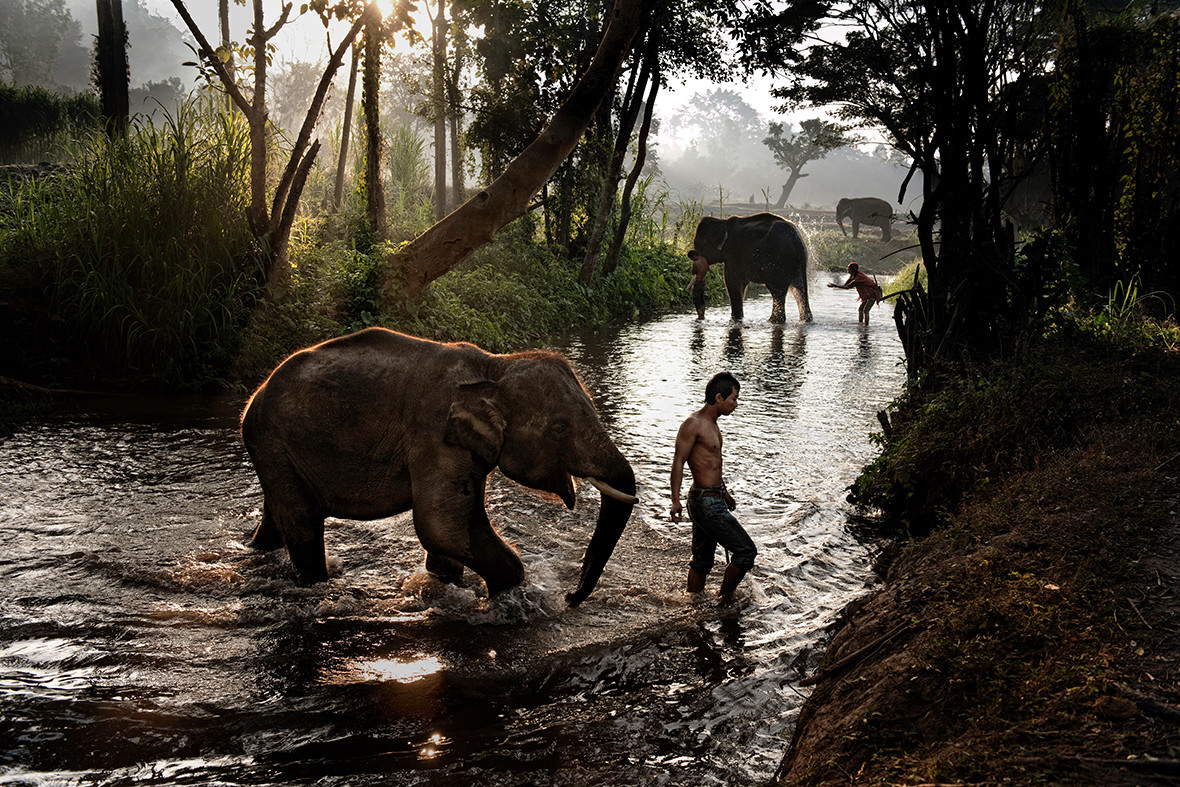 "I photographed these elephants and their mahouts at a rescue sanctuary in Chiang Mai, Thailand. The mahouts dedicate their lives to caring for a specific elephant, spending their days and nights tending to all of the elephant's needs." – Steve McCurry