Maguire's nightmare week extends after scoring own goal against Scotland
Harry Maguire was brought on at halftime in Glasgow before inadvertently handing the hosts a lifeline by clumsily prodding a low cross into his own net in the 67th minute.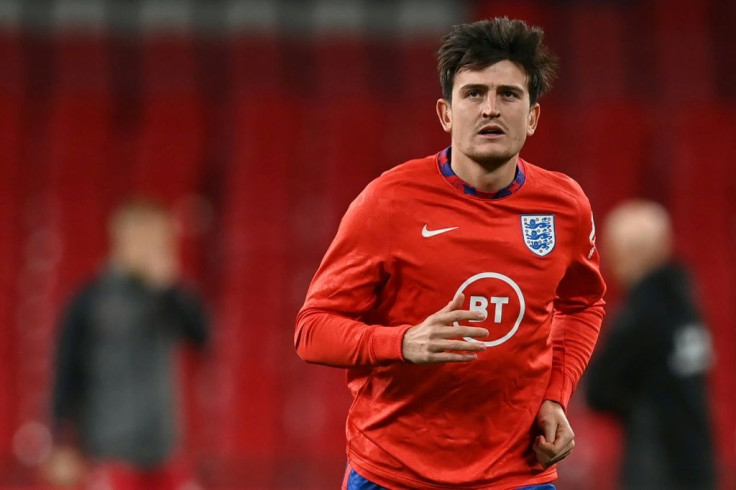 Harry Maguire scored an own goal in the 67th minute, but England still managed to beat Scotland 3-1 in an international friendly at Hampden Park on Tuesday.
The Three Lions led 2-0 at the time thanks to goals from Phil Foden and Jude Bellingham, but Maguire's unfortunate deflection gave Scotland hope of a comeback. However, England held on for the win thanks to a late goal from Tammy Abraham.
The own goal was a further blow to Maguire's reputation, which has taken a battering in recent months. The Manchester United defender has been criticised for his performances at club level, and he was dropped from the starting lineup for England's previous two matches.
However, Maguire was recalled to the team for the match against Scotland, and he started the game well. He made a number of important clearances and interceptions, and he looked to be getting back to his best.
However, his luck deserted him in the 67th minute when he tried to clear an Andy Robertson cross. The ball bounced off his foot and looped over goalkeeper Aaron Ramsdale, giving Scotland a lifeline.
Scotland pushed for an equaliser, but England held firm. Abraham scored the decisive goal in the 88th minute to seal the win.
The result means that England remain unbeaten in their last 22 matches. They will now turn their attention to the start of the 2024 European Championship qualifying campaign, which begins in September.
Maguire's own goal will be a major disappointment for him, but he hopes to put it behind him and focus on helping England qualify for the Euros. He will also need to improve his performances at club level if he wants to regain his place in the Manchester United starting lineup.
In the aftermath of the match, there was mixed reaction to Maguire's own goal. Some fans and pundits defended him, saying that it was an unlucky deflection. Others were more critical, saying that it was a sign of his poor form.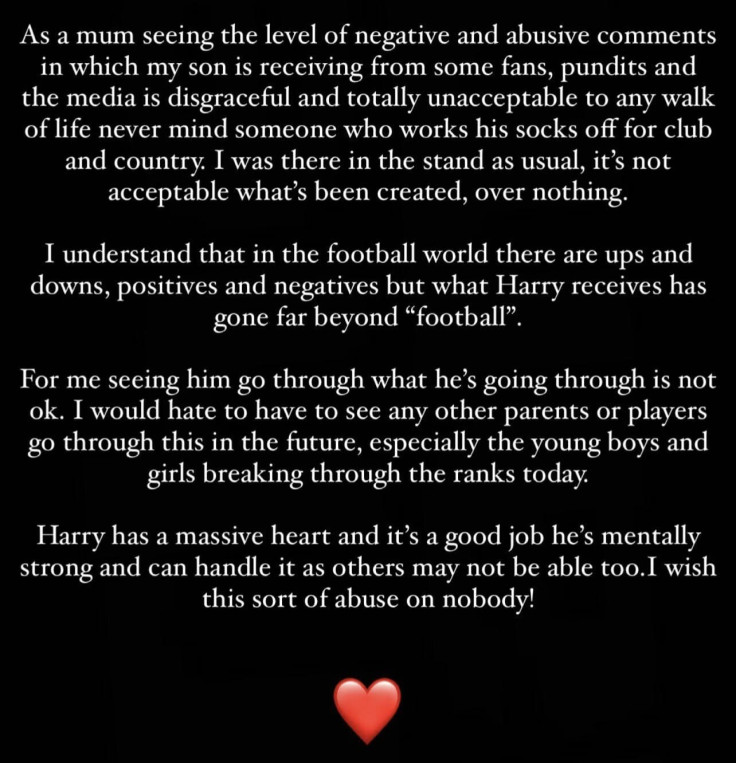 In an Instagram post, Maguire's mother, Zoe Maguire, expressed how "totally unacceptable" the "level of negative and abusive comments" the Manchester United former captain is receiving. She claims her son "works his socks off for club and country", and it is "not acceptable what's been created, over nothing".
The mother of the English defender is not okay with seeing him go through such abuse online and "would hate to have to see any other parents or players go through this in the future, especially the young boys and girls breaking through the ranks today". She concluded by commending Maguire, saying he has a "massive heart" and is "mentally strong".
Hollywood actor Tom Holland also has come forward to defend Manchester United centre defender. He highly praised Harry Maguire and called him a valuable "asset" to the England team.
Maguire himself took to social media to apologize for his mistake. He said: "I'm disappointed to have scored an own goal, but I'm proud of the way the team fought back to win. We'll keep working hard, and hopefully, we can continue this form in the Euros qualifiers."
It remains to be seen whether Maguire will be able to recover from his own goal and regain his form. However, he will be determined to prove his critics wrong and show that he is still one of the best defenders in the world.