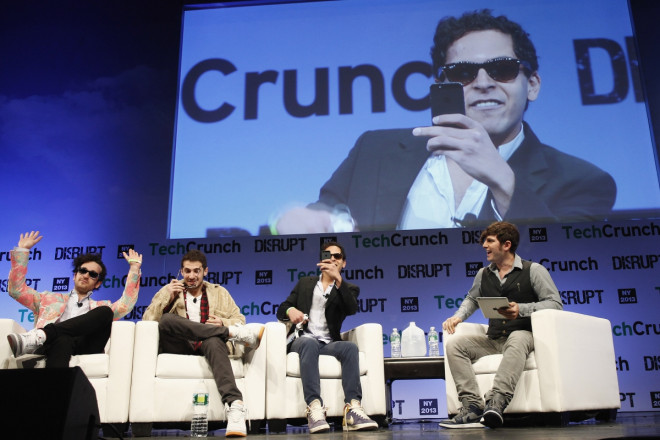 The co-founder of a popular website which deciphers rap lyrics has been forced to quit after praising the ramblings of mass killer Elliot Rodger.
Tech guru Mahbod Moghadam, 30, has lost his geek-God crown after launching a rant on his own website, Rap Genius.
Moghadam posted an analysis of a tract Rodgers published about himself, before embarking upon a killing rampage which left six dead at the University of California, Santa Barbara, last weekend.
Moghadam said Rodger\'s disturbing manifesto of hate was \"beautifully written\".
He also speculated about the physical appearance of the killer\'s sister, writing in one entry: \"Elliot barely mentions his sister Georgia throughout the book.
\"Towards the end, however, he tells us that they did not get along and becomes angry when he hears her having sex with her boyfriend.
\"MY GUESS: his sister is smokin hot.\"
Hours later, Moghadam – who recently strutted the stage at technology events wearing shades - quit. Co-founder Tom Lehman accused him of \"misogyny,\" as the resignation was announced.
Lehman said: \"Mahbod Moghadam, one of my co-founders, annotated the piece with annotations that not only didn\'t attempt to enhance anyone\'s understanding of the text, but went beyond that into gleeful insensitivity and misogyny. All of which is contrary to everything we\'re trying to accomplish at Rap Genius.
\"Were Mahbod\'s annotations posted by a new Rap Genius user, it would be up to our community leaders, who set the tone of the site and our approach to annotation, to delete them and explain to the new user why they were unacceptable.
\"Were Mahbod\'s annotations posted by a Rap Genius moderator, that person would cease to be an effective community leader and would have to step down.
\"And Mahbod, our original community leader, is no exception. In light of this, Mahbod has resigned – both in his capacity as an employee of the company, and as a member of our board of directors, effective immediately.\"
Following his resignation, Moghadam took to Twitter to \"apologise to everyone. I need to hear these criticisms, reflect for real, and work on becoming a better person.\"
His next action on the social network site was to retweet a message which read: \"This statement is false.\"