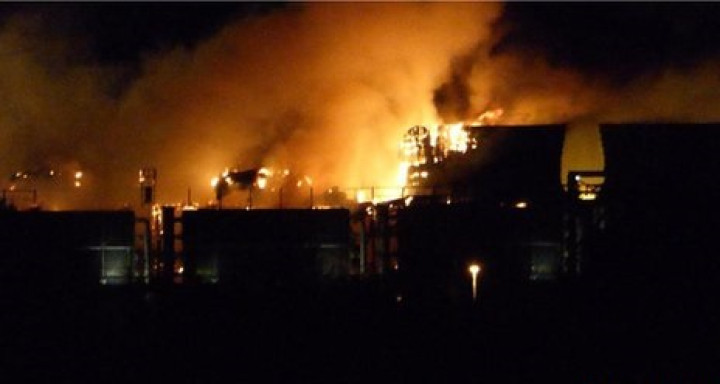 A major fire has broken out at the Didcot Power Station, Oxfordshire Fire and Rescue have confirmed.
The blaze broke out in one of the gas-fired cooling stations at the plant.
Twelve fire engines, 65 firefighters and three hydraulic platforms are at the scene tackling the blaze, with emergency service personnel from Buckinghamshire Fire & Rescue Service, Thames Valley Police and the National Police Air Service (NPAS) all being called in to help contain the fire.
Energy company RWE npower, which owns the gas-burning power station, said the fire was now under control. No injuries have been reported and electricity supplies are unlikely to be affected.
Spokesman Dan Meredith said: "The emergency services are on site and bringing it under control. We have taken the precaution to shut down safely the station and all our employees are accounted for. The fire is contained within the cooling tower module - there are a number of modules that form part of the site, which is quite a large site.
"There shouldn't be any danger of the fire being able to spread and there shouldn't be any disruption to electricity supply - the national grid can obviously call on other power stations. Obviously there is going to be an inquiry into exactly what happened and why."
The power station has been in operation since 1997 and can supply power to up to one million homes, according to RWE npower.
The neighbouring coal-powered Didcot A power station was closed last year.
Police have warned local people to stay indoors and close their doors and windows.