Since its release back in December 2015, Making a Murderer has spawned thousands upon thousands of living room detectives, desperate to get to the bottom of the Teresa Halbach case on which the documentary is based.
Given the ongoing nature of the real-life events however, viewers never really got to reach a conclusion and questions were left unanswered, so it comes as no surprise to learn that the hugely-popular Netflix true-crime series has recently been confirmed for a second season.
The first season, which is made up of 10 hour-long episodes, concentrates on the story of Steven Avery, a man who was imprisoned for the sexual assault and attempted murder of Penny Beerntsen, and who was later exonerated 18 years later. However, two years after his release, he was accused and convicted of the murder of another woman, photographer Halbach.
The series was filmed over the course of 10 years with the creators moving back and forth from New York to Wisconsin during filming. Its main aim was undoubtedly to raise questions about the grounds on which Avery was convicted, as well as his nephew Brendan Dassey) and raises alarms as to whether or not he actually committed the crime in which he has been charged with. It also addresses and somewhat alludes to corruption in the US police forces and judicial systems.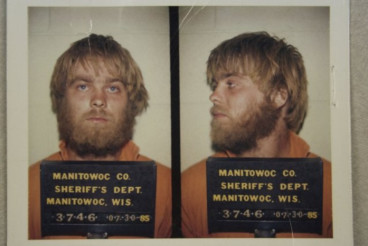 Talking at the Stranger Than Fiction discussion panel in New York's IFC's Center, filmmakers behind the documentary Laura Ricciardi and Moira Demos told Variety that there is much more to tell when it comes to the cases of Avery and Dassey.
"From our perspective this story is obviously not over. It's real life and (Avery's and Brendan Dassey's) cases are both still pending. We have no idea when the magistrate will make a decision in Brendan's case. We do know that two potential outcomes are that the judge could order Brendan's release or he could order a new trial. So we are on the edge of seats about that. "
Ricciardi added just how exciting the news was, confirming that because of "the extent [of the] significant developments, [they] would like to continue documenting this (case)."
While the second season is definitely happening now, the duo's return to Wisconsin to film Dassey and Avery will undoubtedly be problematic. Panel participant Stephen M. Glynn — Avery's civil lawyer – stated at the time: "There is a lot of hostility toward these two women (Ricciardi and Demos) in Wisconsin. The theory is that have played Wisconsin unfairly." However, he also went on to say: "But among those people who think and are a little more educated and thoughtful about these sorts of issues, there is appreciation."
For more entertainment news follow A-List on Twitter @Alistinsider