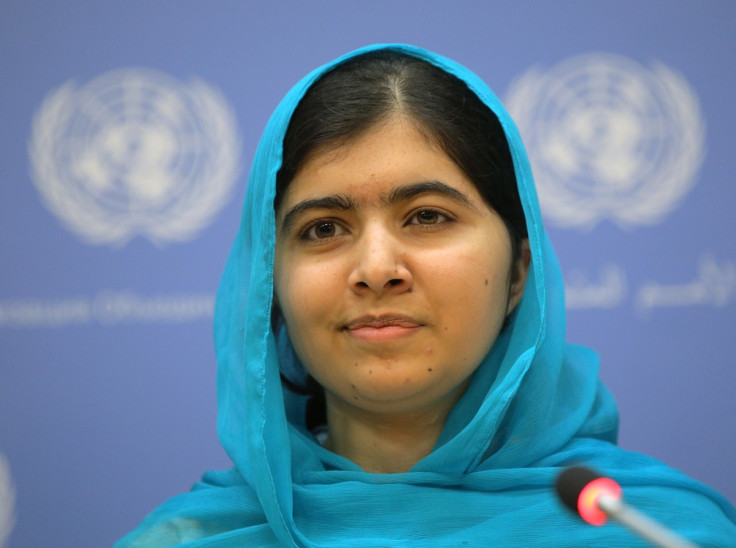 It's showering brickbats and bouquets for Malala Yousafzai. Even as rave reviews of the documentary He Named Me Malala pour in, the world's youngest Nobel Peace prize winner was facing a backlash back home.
A book titled, I Am Not Malala, I Am a Muslim, I Am a Pakistani, was released by the All Pakistan Private Schools Federation (APPSF) at the National Press Club in Islamabad. It talks about Pakistanis who take pride in their nationality unlike Malala who the author sees as having no positivity towards Pakistan.
The book's title mocks the earlier one, I Am Malala, by veteran British journalist Christina Lamb, celebrating the Pakistani teenager who was shot in the head by the Taliban for going to school and taking up the cause of education for girls.
The author of the anti-Malala book, Mirza Kashif Ali, president of the APPSF, was quoted in Pakistani media as saying he wrote the book in order to "reveal the truth and counter anti-Islamic propaganda and expose the nefarious designs of anti-Islam forces".
The group representing over 150,000 private schools in mostly poor and middle class regions in Pakistan has been celebrating a "I Am Not Malala" Day since last year. Pakistani hardliners view Malala as an "agent of the West" and anti-Muslim, and the memoir I Am Malala as merely reinforcing misperceptions of Pakistani society. Malala is also criticised for supporting the British Indian writer Salman Rushdie and speaking up against Boko Haram's atrocities in Nigeria, but being silent on Israeli aggression in Palestine.
However, people on social media have defended Malala, lauding her bravery in standing up to the Taliban and her efforts to make education more accessible to children. Bloggers have labeled the APPSF as a "representative of extremist thought".
Film captures 'daughter and dad'
Meanwhile, the film based on the book I Am Malala, directed by Davis Guggenheim, has won tributes across the world. The film was made to capture the personal and intimate portrait of a daughter and her dad, Guggenheim told the Irish Times, besides providing a window to "a part of the Muslim world most of never see".
It showcases the inspiring tale of Malala and her father fighting the odds in a country where "without education I would have had two or three children by now," as Malala said in an interview with NatGeo.
Guggenheim, the Academy Award-winning director of An Inconvenient Truth featuring former US vice president Al Gore, is all admiration for Malala who he sees as the ultimate "role model for how I'd like to live life."
Talking to Los Angeles Times, the director pointed to Malala's poise and confidence as possibly stemming from her close brush with death, that left her deeply focused. "I'm continually astounded by her presence, intelligence and character," he said.