Malawi: Beheading of child illustrates 'grave danger' for those with albinism in Africa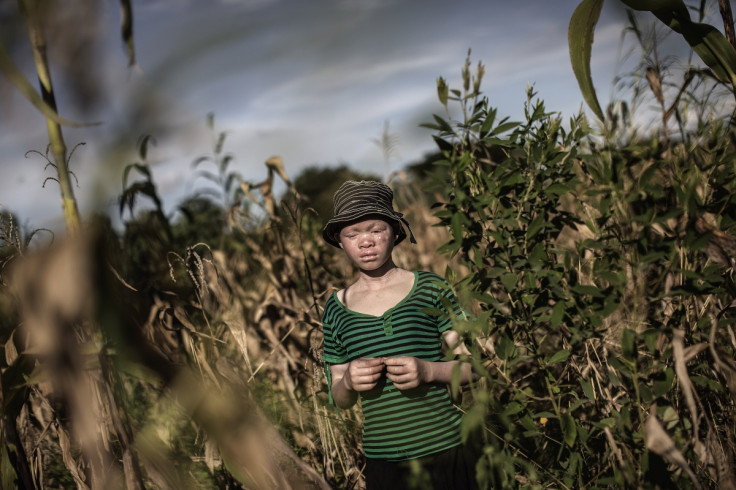 A severed head believed to be that of a nine-year-old boy has been found in Malawi's Adamson Village in the Chikweo district. The child had albinism and was abducted five days earlier from his home in Machinga, local media reported on 3 March.
Police in Machinga confirmed that residents in Adamson Village had found the severed head of the boy wrapped in a cloth on the roadside. He was abducted on 26 February night and his mother is believed to have sustained injuries as she tried to rescue him. The perpetrators of the crime are yet to be identified.
Deprose Muchena, Amnesty International's director for Southern Africa, said: "The discovery of the head of a nine-year-old boy with albinism who was abducted in front of his mother, shows the grave danger faced by people with albinism in Malawi. The police must urgently and thoroughly investigate the matter and bring to justice anyone suspected of carrying out this heinous crime."
The child's head was found 20 kilometres away from his home, the Marawi Post reported. Local police said the head has been taken to the boy's mother and other relatives to be identified. It is believed that while the boy's hair and skin were in place, his eyes were "in bad shape". The body of the child is yet to be found.
Two men were allegedly involved in the abduction, breaking into the house and abducting the boy. They left behind the boy's twin brother, who also had albinism, and the mother sustained head injuries as she tried to prevent the abduction. The boy's father, a fish monger, is said to have been away on a business trip at the time.
Muchena said: "The government must immediately take steps to ensure the safety and security of people with albinism and their families, especially in border districts, and provide much needed protection for this vulnerable group who are increasingly being targeted for their body parts. These ritual killings must stop."
According to the Maravi Post, Malawi has seen a rise in abduction of people with albinism over the last few years. Amnesty International reported that a woman with albinism was killed in January and at least 11 people are known to have been victims of ritual killings since December 2014. Five people are believed to be still missing.
The human rights group also said that "lack of adequate police protection" has contributed to vigilante murders, citing a killing on 1 February where a mob burnt to death seven men allegedly found with bones of a person with albinism.
© Copyright IBTimes 2023. All rights reserved.