Albinism in Tanzania: Witchcraft-fuelled persecution leads to mutilation and murder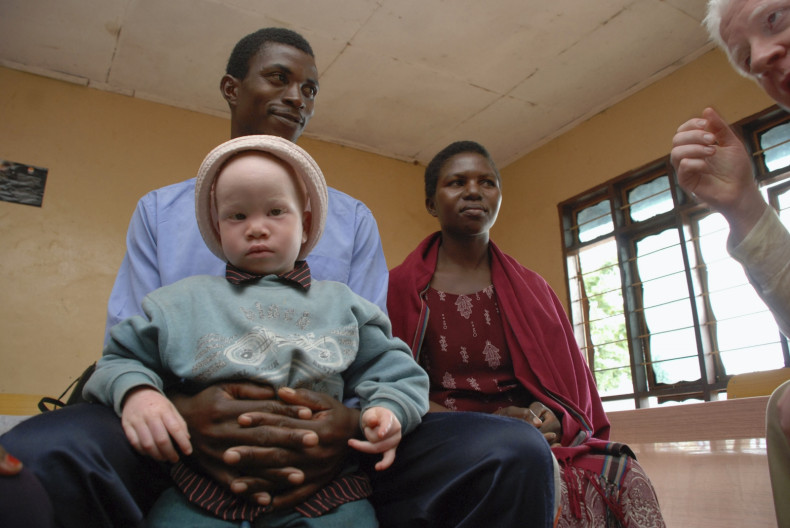 Limi Luchoma, a 30-year-old mother-of-four with albinism, is a recent survivor of a brutal attack. In May, she was asleep in the home she shared with her father and her children in a village in the western Katavi Region when two men broke in. Locking the door to her father's room to prevent him intervening, the attackers cut off her arm with a machete.
There has been a rise of similar attacks on Tanzanians with albinism in recent months, whose limbs and bodies are believed by witchdoctors to bring luck and wealth. Figures vary due to a lack of reporting and documentation, but at least 75 people have been murdered since 2000, according to United Nations experts.
Under the Same Sun, an NGO working to combat discrimination against albinism in Tanzania, says there have been 156 reports of violence, with 60 survivors left severely mutilated. The dismembered body parts of victims reportedly sell for around $600 (£387), while an entire corpse fetches $75,000 on the black market.
Don Sawatzky, director of UTSS, said the stigma and discrimination against people with albinism is endemic to African culture, not just Tanzania. "The problem goes back in time beyond memory. They are deeply misunderstood and misrepresented worldwide – this is due solely to the colour of their skin."
To date, the NGO has reports from 25 African countries, including Burundi and neighbouring states in the Africa Great Lakes region, with a total of 375 attacks.
Albinism is a hereditary genetic condition that causes an absence of pigmentation in the skin, hair and eyes, with one in 20,000 affected worldwide. In Tanzania, however, the rate is considerably higher – one in 1,400 people are born with albinism, which causes vulnerability to sun exposure and more often than not, visual impairment.
"In many African countries it is believed that the body parts of a person with albinism hold magical powers that can make someone instantly prosperous, powerful or lucky in work, love or life, if harnessed by a witchdoctor and made into a charm or talisman," Sawatzky said.
Legend and myths surrounding albinism reduces people to curses or magical beings. "On rare occasions the discrimination is reversed and people are deified into gods. Either way, they rarely get to enjoy their status as normal human beings."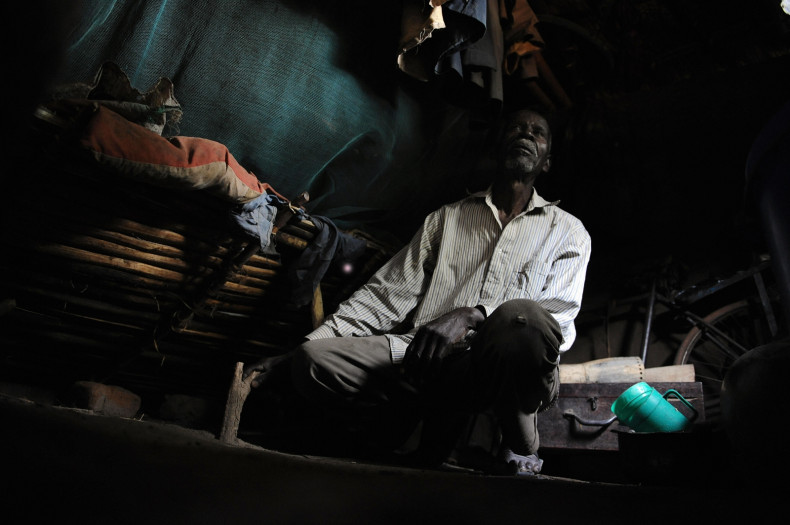 Rise during elections
Attacks and killings increase in the months leading up to a general election, fuelled by superstitious beliefs. Last month, Tanzania's federal government warned politicians competing in the October elections that no parliamentary seat will be won by harvesting the body parts of people with albinism.
"I want to assure my fellow politicians that there won't be any parliamentary seat that will be won as a result of using albino body parts," deputy home affairs minister Pereira Silima said. The government and the Tanzania Albinism Society has agreed to form a taskforce to conduct special operations against the kidnaps, abductions and murders, but the problem persists.
Children are easy targets for attackers. In March, a six-year-old boy had his hand severed in the Rukwa Region, but survived. The majority of others, however, are less fortunate.
A four-year-old girl with albinism abducted in December 2014 from the Mwanza Region remains missing, and of the fifteen suspects who have been arrested in conjunction with the kidnapping, three are relatives and one is her mother. In February, a one-year-old was killed in the northern district of Chato. His body was found with the arms and legs removed.
Khamar Kashoro, of the Tanzania Red Cross, said the elections of 2005, 2010 and 2015 have seen a rise in the number of killings and mutilations.
"Politicians also believe in superstitious power to win the election. It is their belief that this will encourage voters to like them during their campaign and voting day – so Tanzanians with albinism are in danger."
"The closer it gets to an election, the more Tanzanians with albinism are killed," Kashoro added. "There have been cases where some of the killers and the witchdoctors have mentioned politicians who are behind them."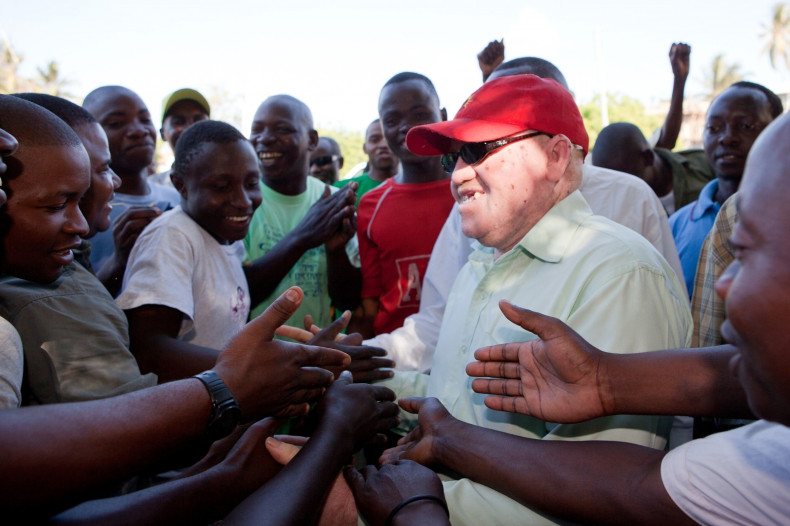 Deep-rooted bias
Even before reports of the murders began to emerge from Tanzania, people with albinism were a marginalised, hidden population, whose precise number to some extent still remains relatively unknown. Significant steps have been made to improve integration, including the 2010 election of the country's first MP with albinism, Salum Khalfan Barwany, but challenges remain.
Witchcraft was banned in January, but the problem lies with the implementation of laws, not the legislation itself. Of the 156 documented attacks against Tanzanians with albinism in the last fifteen years, only seven have been tried in court to the point of conviction.
"Every person is entitled to protection under the Tanzanian constitution," said Severin Edward, secretary general of the Tanzania Albinism Society. "Other international instruments, including the declaration of human rights or UN Convention of the Rights of Persons with Disabilities, which the government of Tanzania signed, ratified and domesticated is just part of the legal protection. But the problem is not the laws, but implementation of laws."
Formal protections have failed to abolish deep-rooted bias and misunderstanding within the justice system and wider society. To some extent, progressive legal framework has raced ahead of social consciousness.
"Social change is a long slow process in any society," Sawatzky said. "It takes several generations for discrimination to end and human rights to be implemented to the extent that the average citizen, especially in rural areas, can be protected by the law and by their family, friends and neighbours."
"The greatest enemy against people with albinism finding justice for the violation of their human rights is the lack of social and political will. They are viewed as less than human and so this inhumane and criminal activity is treated with impunity."
A countrywide education campaign, supported by the government, is needed to improve protection and reintegration – something that is ongoing with HIV, AIDS and malaria. After a surge of attacks in 2009, children with albinism were placed in special homes to protect them.
"To date, the Tanzanian government has done little more than talk and promise," Sawatzky said. "Other than displacing children with albinism from their families and communities into profoundly under-resourced government schools, little else has been done."
What began as a good short-term solution has morphed into a long-term human rights problem. Children are isolated and segregated, with some held in such schools for up to seven years, according to UTSS. No solution has been proposed by the Tanzanian government and the children are now classed as "internally displaced persons".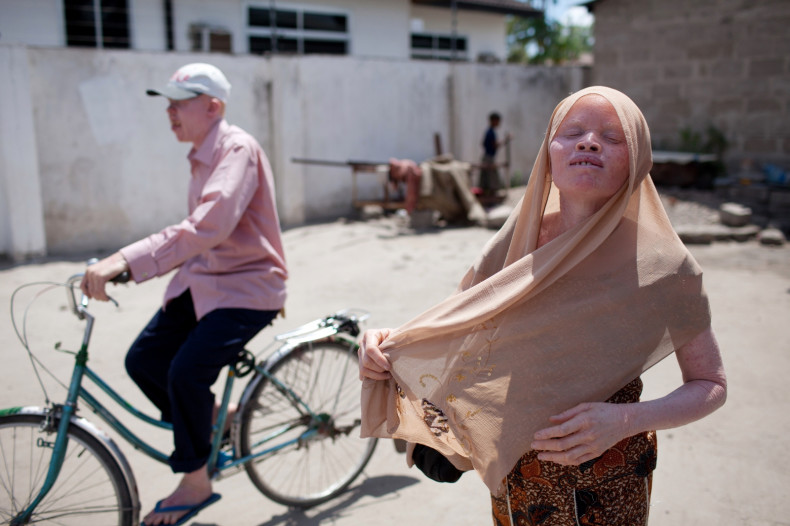 Major cause of death
Tanzanians with albinism face another crisis, which in terms of life lost, is potentially worse. Nobody knows exactly how many people with albinism are killed by skin cancer, but it is a given that rates among those living in the countryside are higher than they need to be for want of simple, preventative measures – sun block and wide-brimmed hats.
Because of a lack of the pigment melanin, which helps protect the skin from the sun's ultraviolet radiation, the skin of Tanzanians with albinism burns easily in the harsh equatorial sunlight.
Many live with undiagnosed kidondas – a Swahili word that best translates as "open sore" – a problem aided by paid employment outdoors. Children often develop a facial rash of dark melanomas, the precursor of cancer.
Skin cancers are thought to be a major cause of death in African albinos, but often, the problem overlaps with witchcraft-related attacks. Those not in paid employment survive by tending small vegetable plots where they are not only at risk of the sun, but of being attacked.
Yusuf Elias, from a village on the shore of Lake Victoria in Mwanza, is part of a small community of Tanzanians with albinism. In May 2008, his life changed when 21-year-old Vumilia Makoye, the treasurer of the local branch of the Tanzania Albino Association, was murdered. Since then, the group was forced to abandon the vegetable plot they relied on, for fear of being attacked.
"One man pinned her under the door and the other went to Vumilia, cut her throat and cut off her right foot," Elias told the International Federation of Red Cross. "They killed her in front of her sisters and her mother. The one who killed Vumilia said: 'Hey! I'm done, let's go.'"
"We know we are vulnerable, but there's nothing we can do. We just have to leave it in the hands of God. If you don't go out in the sun, you don't eat. We just encourage each other to go on."
---
The first official International Albinism Awareness Day will be marked on Saturday 13 June.