As the position of embattled Malaysian Prime Minister Najib Razak continues to be scrutinised over allegations of corruption related to the explosive 1MDB scandal, a string of high-profile deaths have provided a tragic backdrop to the story. Efforts to probe Malaysia's investment fund-related corruption – which included hundreds of millions of dollars flowing into Razak's personal bank accounts – have suggested a darker side to investigating graft in one of southeast Asia's most vibrant economies.
Three high-profile murders have been linked to corruption. So, who are these victims? It is worth noting that the exact circumstances of their deaths are less than clear. In some cases relatives of the deceased claim proper inquiries have yet to take place.
1. Hussain Najadi, AmBank founder
The founder of one of Malaysia's largest banking groups was shot dead in broad daylight at a Kuala Lumpur car park on 29 July 2013. According to his son, Pascal, Najadi spoke to him about "massive corruption" just a day before he was gunned down in front of a Chinese temple in the capital city. The 75-year-old's wife, Cheong Mei Kuen, was also shot but managed to escape with injuries to her hand and thigh.
Speaking to Sarawak Report in July 2015, Pascal Najadi said: "This was an execution, not a killing. The story about the temple doesn't add up. He was nothing to do with the Temple. Why would you kill someone over some row about that?" The argument was supposedly over a planning dispute, which had previously been suggested as a possible motive for the murder.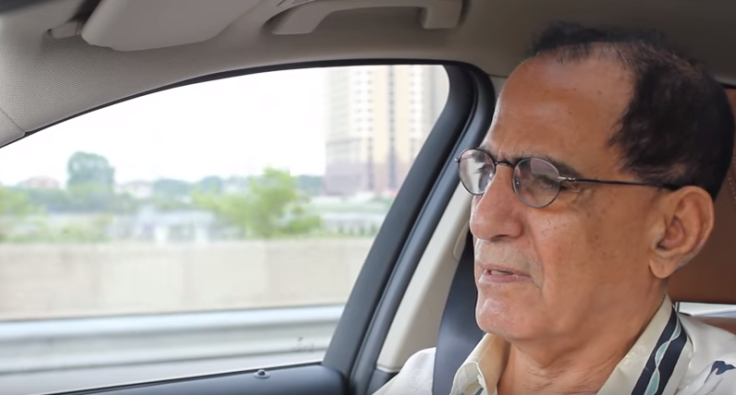 Najadi claims that his father was killed after gleaning information about the 1MDB wrongdoing by virtue of his position as AmBank founder. Previous media reports claimed that over $680m (£478m) connected to state companies 1MDB and SRC International was paid into Razak's AmBank accounts.
Hitman Koong Swee Kwan, 46, was sentenced to death in 2014 over the murder while the suspected mastermind was arrested and subsequently released without any further action.
"We can't rely on the Malaysian justice system any longer," Najadi told the Financial Times. Convinced that the frustrations surrounding the investigation into his father's death is part of a "state sponsored cover up", Najadi is taking his battle for redress to the United Nations.
2. Kevin Morais, deputy public prosecutor
Morais suffered a horrific death. His body was found in a cement-filled oil drum nearly a fortnight after he went missing on 4 September 2015.
The first post-mortem report said that the probable cause of death was "asphyxiation" despite the absence of marks associated with strangulation on his body, according to the Malay Mail Online. Morais was said to be working on the 1MDB case at the time, but officials have denied his involvement in the case.
Speaking in November 2015, the victim's brother, Charles Suresh Morais said: "Kevin was killed for other reasons and I believe these other motives were due to the fact that he knew too much about the criminal acts of those high up in the echelons of power in Malaysia and he needed to be silenced because of that".
Seven men – including a doctor – have been charged over the murder and if convicted, face the death penalty. The trial is due to begin on 4 April.
3. Altantuya Shaariibuu, model, and Balasubramaniam Perumal, private detective
In 2006, the remains of Mongolian model Altantuya Shaariibuu were found outside the capital city. She had been shot twice in the head and her body was subsequently blown up using military-grade C4 explosives.
Private detective Balasubramaniam caused a national storm after claiming in a sworn declaration that Prime Minister Razak had had sexual relations with Shaariibuu. Razak repeatedly denied the allegations and Balasubramaniam subsequently withdrew the claim totally, saying that it had been made under duress. He subsequently went into hiding along with his wife and children in India.
Balasubramaniam died after suffering a heart attack in 2013, aged 53. His wife and children are bringing a civil claim, alleging that they were forced into exile after Balasubramaniam made a statement linking Razak to Shaariibuu. The case will be heard later this month.
Meanwhile, the suspicious circumstances surrounding Shaariibuu's death (unrelated to 1MDB) refuse to go away. Two special forces police officers were sentenced to death over her murder, but neither appear to have had a direct motive or connection to the model. Her death continues to be linked to elite government figures.