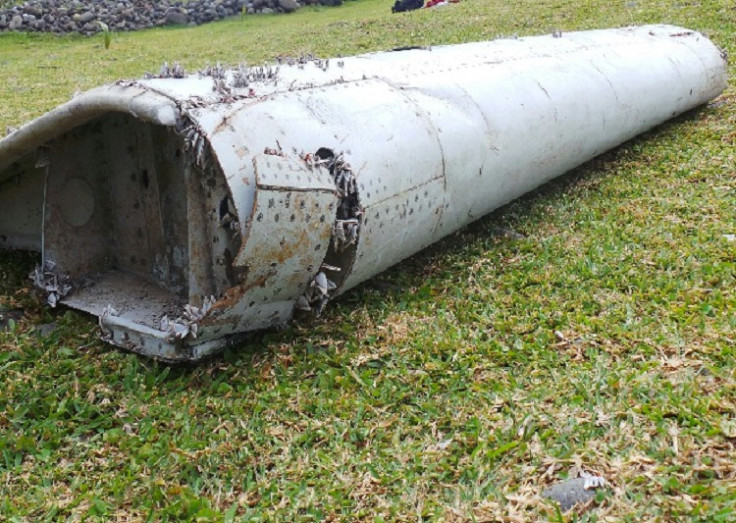 Experts are saying that the debris found off Mozambique could be from the tail section of the missing Malaysia Airlines flight MH370. The piece of debris, measuring 35in by 22in, was found along the eastern African coast between Mozambique and Madagascar.
This is not far from where a flaperon confirmed to have belonged to the missing aircraft was previously found. No other parts from the fuselage have been found since MH370 went missing on 8 March 2014 while flying from Kuala Lumpur International Airport to Beijing.
Engineers who have looked at the debris have said that there is a good chance it belonged to MH370, NBC reported, citing sources close to the investigation. Boeing engineers are said to be examining photos of the debris.
Malaysia says high possibility debris from Boeing 777
Malaysia's Transport Minister said on 2 March that there was a "high possibility" that the debris found in Mozambique belonged to a Boeing 777 plane, based on early reports. "It is yet to be confirmed and verified," he said on Twitter.
After fuelling speculation, he urged all parties to avoid "undue speculation as we are not able to conclude that the debris belongs to MH370 at this time."
A spokesperson for the Australian Transport and Safety Bureau told Fairfax Media that it had been advised of the discovery and was working to secure the debris. "The ATSB is in contact with the governments of Mozambique and Malaysia to ensure the part is secured for examination," the spokesperson said.
The ATSB on 2 March released its regular operational update on the underwater search for MH370. There were no new developments in the report and it did not refer to the latest debris find.
Debris discovery
NBC News reported that the debris was found on a sandbank in the Mozambique Channel by American Blaine Gibson who has been tracking the investigations into the missing plane. "It never occurred to me that I would find something like this here. It's almost like a dream. I don't know if it's from [MH]370 or another plane. Whatever it is, even if it's not from 370, it raises awareness that people need to look for stuff on beaches," Gibson said.
Gibson has been involved in the search for the missing plane as a private citizen, CNN reported. He is also part of an independent group that interpreted data to help find the plane.
More about MH370