Malaysia Airlines has urged all next-of-kins of both passengers and the cabin crew of missing MH370 to file their claims by 8 March to preserve their legal rights. It warned families that the two-year limitation period under the Montreal Convention ends on 8 March.
The company said that it remained committed to continue to engage families of the missing passengers and employees in good faith with regard to ensuring a fair and equitable compensation. In a statement issued on 24 February, the company said: "MAS has insurance coverage in place to meet its obligation to pay compensation to next-of-kin as per its obligations under applicable International Conventions and law."
It said that the Administrator of MAS has granted a total of 96 requests to commence legal proceedings pertaining to MH370. "No requests have been rejected. In addition, 42 next-of-kins have collected full compensation," the airline said.
Flight MH370 is just weeks away from becoming aviation's biggest unsolved mystery since Amelia Earhart disappeared in 1937. Despite sonar net scanning 120,000 square km of the Southern Indian Ocean, nothing has been found.
The Boeing 777 was on a routine flight from Kuala Lumpur to Beijing on 8 March 2014 when it disappeared. Of the total 239 passengers and crew on board, 153 were Chinese nationals and six were Australians.
Other than a flaperon found on Reunion Island in July last year and which has since been confirmed to be part of the aircraft, no other parts have been recovered.
Lawsuit filed against Malaysia Airline by wife of missing Aussie passenger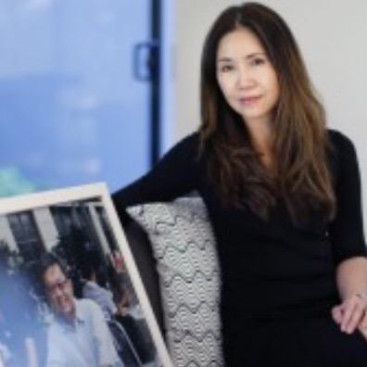 Separately, Jennifer Chong, 48, the Australian wife of Chong Ling Tan, a passenger who was on-board the missing aircraft has filed a lawsuit in the Victorian Supreme Court in Australia. She is claiming that the airline was vicariously responsible for the actions of its crew "who failed to ensure the aircraft safety reached its destination and/or who deliberately altered the course of the aircraft resulting in the loss at sea."
She said in her claim that Malaysia Airlines had breached its duty of care to her husband and could not prove his death was not due to their negligence or other wrongful act. Her husband was seated in the business class seat 1C of the aircraft. She also claimed that she and her two sons, aged 19 and 15, had suffered "nervous shock" over his death.
The amount of damages she is seeking has yet to be quantified. Chong said the amount sought was being worked out and the total claim would be provided to the airline in due course.